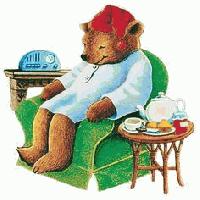 User
Soundoffs 19
Album Ratings 1617
Objectivity 65%
Last Active 01-19-20 7:55 pm
Joined 11-14-14
Forum Posts
2
Review Comments 982
Bands That Suck Live

sue me
1
Born of Osiris


A Higher Place



saw them before they went djent, super sloppy generic breakdowns galore. bassist
didn't realize his wireless rig wasn't working until their last song.
2
The Faceless


Planetary Duality



seen them multiple times and theres always tech problems. backing tracks going
out of sync, guitars getting cut off mid solo, and zero stage presence.
3
Vital Remains


Icons of Evil



i was at this show https://www.youtube.com/watch?v=zrxeHr_s868 . somehow
they sounded even worse in person.
4
The Mars Volta


Noctourniquet



they opened for soundgarden, but fuck soundgarden i went there for volta,
hundred+ dollar tickets. their sound was horrifically mixed, they played 4 (at the
time) unreleased songs and goliath, than left in under thirty minutes. apparently it
was their last us tour ever.