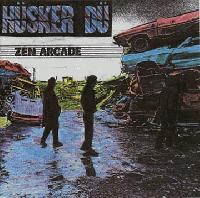 User
Reviews 3
Approval 93%
Soundoffs 4
News Articles 1
Band Edits + Tags 13
Album Edits 1
Album Ratings 650
Objectivity 87%
Last Active 08-10-15 2:16 pm
Joined 05-08-14
Forum Posts
0
Review Comments 12
A Few Laughably Written Pitchfork Reviews

Pitchfork Media is infamously known for being a collection of the most pretentious professional music critics on the world wide web. These are just a few of the worst written reviews they've put out.
3
Audioslave


Out of Exile



Rating: 6.8 / 10

This review is different from the rest on this list. In fact, this review is hardly a review at all. Rather than actually talking about the album, the review consists of a fictional skit between Chris Cornell and his doctor where Cornell only uses Audioslave lyrics to reply. While it was obviously intended to be a joke, it's just one of the many "Oh Pitchfork" moments over the years.
2
Childish Gambino


Camp



Rating: 1.6 / 10

Now, I'm not one to say that this album doesn't have it's fair share of flaws. In fact, I agree with them in pointing out that some of his wordplay and humor is a bit immature. However, they completely ignore some of the more clever lines and just cherry pick the bad. A 1.6 rating is a huge F-U, and requires a lot to justify. Of course, the author's main justification as to why it deserves this rating is that "it's not as good as ______". Can you imagine if someone tried to justify criticizing the new Blur album just because "it's not as good as 'OK Computer' "? Similarly, they state that if the song "Heartbeat" was on Kanye's "808s and Heartbreak", it would be the worst song as if that tells us anything about the content of the song. Pitchfork basically dodges actually talking about the music for the most part.
1
Tool


Lateralus



Rating: 1.9 / 10

Even only being a casual fan of Tool, this is the review that sparked my distaste for Pitchfork. There are face palms all around, such as the fact that the author spends a 1/5th of the review irrelevantly talking about what equipment Danny Carey uses for his drum set up. Then he spends at least another half writing filler space about his experiences with classic metal albums in the past. It's almost as if the author isn't even trying to hide how snobby he's being when he admits towards the end that the "music is excellent". (Could be sarcastic, but who even knows). Regardless, their review again dodges actually talking about the music and expects readers to agree with their 1.9/10.