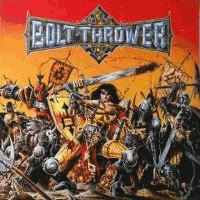 Emeritus
Reviews 104
Approval 98%
Soundoffs 66
News Articles 49
Band Edits + Tags 183
Album Edits 169
Album Ratings 3523
Objectivity 73%
Last Active 07-01-22 12:52 pm
Joined 07-13-13
Forum Posts
2,107
Review Comments 11,093
Gameofmetal makes a cowboy black metal song

So I formed a black metal band with a vocalist I found online and here is the first song.
1
Ennio Morricone


The Good, the Bad and the Ugly





The goal of the band was originally to blend sphagetti western music with black metal, something I haven't seen done outside of a Volahn track and one bandcamp band that only has about three songs to their name. Mostly it was just the product of me being really into black metal combined with the release of Red Dead Redemption 2 which has put me on a neverending western media kick.

2
The Black Twilight Circle


Desert Dances and Serpent Sermons





Everything you hear was done by me except for the vocals and the outro section. I recorded all the instruments and did all the programming and sampling.

3
Gravetrails


Gravetrails





I also did all the mixing which is a complete first for me. Considering I'm a total noob at it and working with a minimal budget, I think I did a pretty ok job.

4
Vanum


Ageless Fire





You can listen to the track on youtube (https://www.youtube.com/watch?v=YuHNBsQylPA&t=5s), bandcamp (https://darkwatcher.bandcamp.com/releases), and soundcloud (https://soundcloud.com/user-815677539).