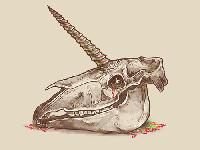 User
News Articles 1
Band Edits + Tags 1
Album Edits 0
Album Ratings 79
Objectivity 48%
Last Active 02-22-13 6:49 am
Joined 02-22-13
Forum Posts
0
Review Comments 7
Lps I Want To Have, But Can't Afford

What records would you really like to have, but you can't find them or they are to expensive (or whatever reason).rMy top 3 at the moment are:
1
Neurosis


Through Silver in Blood





I hardly see this record on a sellers list or something, but when, then it's always really expensive. The last I've seen was for 99 Euros (vinyl).

2
Bongripper


Satan Worshipping Doom





The last 3 offers I've seen were over 100 Euros (vinyl).

3
John Frusciante


Shadows Collide With People





The last offer I've seen was for 350 Euros? (vinyl).