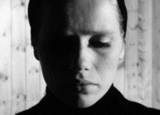 Staff
Reviews 117
Soundoffs 56
News Articles 2
Band Edits + Tags 3
Album Edits 81
Album Ratings 226
Objectivity 69%
Last Active 10-25-17 12:32 am
Joined 05-13-09
Forum Posts
5,647
Review Comments 15,558
Explaining Albums You Don't Get!, Pt. 1

Ever think "Wtf this converge is just people screaming and farting" yeah well this is for you (hint: you're right) enjoy!
1
Converge


Jane Doe



Genre: post-fart-core.
What makes it special: Jane Doe was an innovation in recording styles,
being listed in the Guinness Book of World Records as the first album to
consist entirely of farts and screams! Way to go, Converge! Sputnik staff,
I'll see you after class. (Special fact: three producers were asphyxiated from
the fumes during the recording of this record. Wow!)
2
Animal Collective


Merriweather Post Pavilion



Genre: proto-bloop.
What makes it special: Unbeknownst to many, Merriweather Post Pavilion
started as a project as soon as members of The Animal Collectives noticed
that Jane Doe had achieved a world record for its recording techniques.
Avey Tare, Pandy Bear, and whatever the fat guy's name is wanted to
knock Converge out of their spot, so they took Converge's record's
achievement and took it one step further, recording with only "bleeps" and
"bloops". However, as soon as Guinness approached The Animals Collective
to have their name appear in the book, the band turned it down, for they
were too hip.
3
Circle Takes the Square


As the Roots Undo



Genre(s): Jordan-core, post-dunk.
What makes it special: In the year two thousand-dunk, basketball player
and all-around bro Michael Jordan (under the alias Drew Speziale) decided
the troll the music world, releasing one of the most intentionally awful
albums written, almost as bad as that Kid A shit, haha! A few years after
the release gained momentum, Jordan decided to negatively review his
own album and create even more controversy surrounding the album. While the users of Sputnikmusic got
really mad, Jordan laughed, holding his laptop on one hand and slam dunking with the other. God, what a
fucking MAN.
4
Brokencyde


I'm Not A Fan, But The Kids Like It!



Genre: greatest thing ever, pre-core.
What makes it special: It's just Jane Doe in reverse no seriously check it
out. Haha you guys must be feeling pretty embarrassed right now.
5
Ken


By Request Only



Genre: sex.
What makes it special: Dr. Ken, PhD in Musicology, decided in 1974 that he
would transmit the powerful feelings of sexual intercourse into musical
form. By Request Only was the outcome. Just look at that fucking cover.