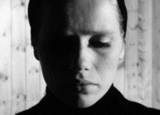 Staff
Reviews 117
Soundoffs 56
News Articles 2
Band Edits + Tags 3
Album Edits 81
Album Ratings 227
Objectivity 69%
Last Active 12-14-17 10:44 pm
Joined 05-13-09
Forum Posts
5,657
Review Comments 15,609
Robertsona's Decade

NOW IN ORDER WITH REAL DEIONS READ MORE ON MY FUCKING BLOG icanheartheheartbeatingasone.tumblr.com
1
The Avalanches


Since I Left You





To be honest, most albums that are classics to me take a long time to grow on me. This was not the case with The Avalanches? ?plunderphonics? masterpiece, Since I Left You. Immediately gripping, engaging, emotional, and danceable by all turns, the album, more than anything else, just covers so much ground. Nothing is missed. Made using only samples from other albums, the album?s 18 tracks seem to hit up such a huge range of emotions and feelings (what?s more, all of this disguised as a house party album) that I don?t think giving any other album the number one spot would be morally just. Did I mention it?s made only from samples?

2
Devics


My Beautiful Sinking Ship





Extremely sad and touching without being mopey, My Beautiful Sinking Ship is probably the best embodiment of that ?neglected lover? aesthetic that so many indie-pop artists pine for constantly. The album, though it has its standouts, has no low points throughout its 15 tracks. My favorites switch non-stop, but I?ll point to opener ?Heart and Hands? for an example of what the album does best: Sara Lov?s desperate voice, Dustin O?Halloran?s precisely eerie soundscapes, and feelings, feelings, feelings.

3
Animal Collective


Sung Tongs





Many point to breakthrough Merriweather Post Pavilion as Animal Collective?s best moment (it?s damn close; scroll down and see why), but, for some reason, the childish (in a good way) and impulsive (in a good way) nature of their 2004 release Sung Tongs has always been my favorite. Perhaps it?s because it contains some of their best tunes, like ?Leaf House? and ?Who Could Win a Rabbit?. Or perhaps it?s because it has tracks that are calming in an indescribably ?organic? way, like ?The Softest Voice? and the 12-minute ?Visiting Friends?. Or maybe because the aptly titled short-and-sweet ?Sweet Road? is probably the best thing ever. Who knows. But, beyond the acoustic guitars and childish squeals, something deep, beautiful, and brilliant is here, and watching it unfold every time I listen is a delight.

4
Deerhunter


Microcastle





As a collection of songs, Microcastle may not amount to much (with the exception of the brilliantly jammy ?Nothing Ever Happened?). But as an album, taken as a whole, Microcastle is so precisely chilling, so calculatedly nostalgic, that its emotional power cannot be denied. Listen to it, as a whole, and realize that you?re watching the birth and death of a soul. Frightening stuff, but also eye-opening.

5
FiRES WERE SHOT


Solace





As opposed to Microcastle, little-known Texan duo?s Solace would appear to be pure sonics. And, in a way, it is. But the sonics lend themselves to the emotions, and soon, Solace feels less like the outcome of a few guitars and their effects pedals, and more like the soundtrack to the apocalypse. All tracks, especially the incandescent drones of ?Yugen?, stand out, but it?s the stunningly pretty closer ?Balfour Hollis? that seriously seals the deal.

6
Panda Bear


Person Pitch





It?s been two years, and already Person Pitch has a huge following of admirers and imitators (perhaps most important, Bradford Cox of Deerhunter). There?s a reason, too: Person Pitch feels unique, celebratory, and happy, but also capable of stunning beauty and hypnotic allure. Panda Bear?s singing and harmonies throughout are also excellent and Beach Boys-esque, allowing there to be a nostalgic value.

7
Animal Collective


Merriweather Post Pavilion





Strange that two AC-related albums end up right next to each other on this list, but let me just say that, at the time, this was the first album I had fallen in love with in a long, long time.

8
Burial


Untrue





Perhaps the late-night album, Untrue also gave a huge shove to a genre that seemed derivative or even forced (dubstep). Hazy textures, sampled soul vocals, clattering industrial rhythms: the newest classic for the subway ride home.

9
Regina Spektor


Soviet Kitsch





I suppose the best thing about Soviet Kitsch is that it?s the kind of album I want to make, and also the kind I could fathom myself making. Armed with a piano, her extraordinary vocals, a string section, and a knack for writing great songs, Regina Spektor knocks it out of the park here, acting goofy, but also adding sadness to let the goofy breathe.

10
Madvillain


Madvillainy





Madvillainy is a loose, freewheeling rap album. Composed of 22 very short tracks (hip-hop?s Bee Thousand, say), rapper MF Doom?s flow combined with producer Madlib?s organically-grown tracks are always easy-going and easy to enjoy, especially for many who aren?t quite accustomed to rap. Though Doom?s flow is lazy, it is by no means ?dumb?: he constantly throws out hilarious punchlines, awesome metaphors, and a clear handle on the English language. Madlib?s beats perfectly complement these rhymes, being old-fashioned, drum-and-bass-dependent mixes. A stoner classic.

11
Arcade Fire


Funeral





Funeral are the anthems for a displaced generation. Overblown, fantastical, and utterly beautiful, these are songs that will be playing at the end of the world. The music is complicated, yet perfect for shouting at the top of your lungs.

12
Radiohead


Kid A





Kid A, as so many have told, is the sound of total isolation. Radiohead were in a horrible spot in 2000, so much that they released an alienating, sorrowful, but ultimately beautiful record. Varying from freak-out electronic to string-and-acoustic epics to dance rhythms, Kid A was the sound of a band that didn?t know what to do, so they did everything. A great album, but let?s hope they never have to make it again.

13
Radiohead


In Rainbows





Here?s a better mood: for the first time in almost a decade, Radiohead sounded like humans again, trying to make great music. And that they sure as hell did: from the tech-stomp of ?15 Step? to the calming and beautiful ?House of Cards?, In Rainbows is one of Radiohead?s best. Also, ?Weird Fishes/Arpeggi? may, may be their best song.

14
Godspeed You! Black Emperor


Lift Your Skinny Fists Like Antennas To Heaven





Hey, so I have a flair for the epic. Another post-apocalyptic soundtrack here, this time built of ridiculously complicated arrangements of guitars, strings, horns, swells, feedback, samples; you name it. You can almost hear the bombs falling.

15
Coldplay


Viva La Vida





Ah, the summer of 2008. It felt like I was sort of coming out of my shell (especially musically), and this was the soundtrack. To me, free of one of the most annoying anti-hypes of the century, this is certainly something special. Built more off hazy sonics then the falsetto wail of frontman Chris Martin, it sounds beautiful. Half-track ?Reign of Love? is the best thing here, and certainly one of the best this whole decade. Overall, a mainstream band doing something rare these days: trying to become better.