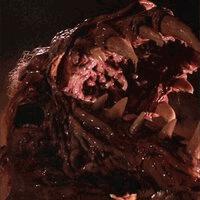 User

Reviews 9
Approval 90%

Soundoffs 32
Album Ratings 1290
Objectivity 69%

Last Active 12-17-22 5:43 pm
Joined 03-28-20

Review Comments 3,315


Album Log: Weak of May 15-21
1
Napalm Death


Enemy of the Music Business





Napalm Death at their most relentless. I'd say this is their "return to form" but honestly there isn't all that far removed from the groove death albums in the mid to late 90s rhythmically speaking, it's just a bit faster and more raw. God this band is so good.

2
Atheist


Piece of Time





Absolutely fuckin killer. Having trouble picking between this, Unquestionable Presence, and Elements, all equally fantastic tech death/thrash. With this there's an immediacy that comes with most death metal debuts where they play as fast and mean as possible in order to get listeners to know that they don't fuck around. Combine that with Atheist's penchant for bounce and every riff feels like I'm being thrown across the room. Atheist's best trait for me is their ability to make the technical feel physical, so good to know they've had that on lock-down since day one.

3
Nuclear Assault


Handle With Care





Solid thrash, these guys have a surprising amount of groove to their sound which I fuck with. Also thrash has this ability to make vocalists that aren't traditionally "good" but makes it work with their sound. I can see how people would get turned off by John Connelly's voice but he really matches the energy of the songs.

4
The Smiths


Meat Is Murder





RIP Andy Rourke. No one else played like him. The Smiths were such a tight unit, but Rourke's approach really is what made them pop. Going back to their records, most of their big hooks come from his playing. When you're jamming "The Headmaster's Ritual" you're dancing to the bass line. After listening to all four records I go back and forth on whether the debut or Meat is Murder being my favorite, but every album rules.

5
Pestilence


Spheres





What a strangely captivating record. The only other Pestilence I've heard is Consuming Impulse, and it's crazy to me that 1. These two records are from the same band, and 2. That there's only one record separating them in their discography. I love these guitar synths! While they might not be integrated the most seamlessly, sometimes things don't have to be "cohesive". Sometimes it's fun to pair some conflicting elements together and make them fight, because there's a tension there that ends up seeping into the music. The way these riffs and guitar synths collide make it feel alien, like something that should not be, and yet here it is.