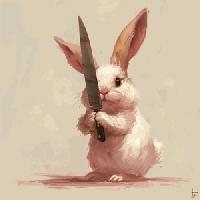 User

Reviews 1
Approval 60%

Soundoffs 97
Album Ratings 78
Objectivity 93%

Last Active 07-24-22 5:17 pm
Joined 04-05-10

Review Comments 1,908


I've made a girlfriend!

I've met this girl who is less than my age and I think she wants to be my girlfriend (keeps asking me to be). I don't know if I should be attracted to girls but I think I like her more than just a friend. Anyways, what part should I eat first? lol
1
Super Magic Hats


Seperation





I played her the opener on this "Transpose" and she fell in love with me. Now she's clingy and wants to hug me all the time. She told me she isn't into girls. But if she isn't, then why does she licke me?

2
Aragon


Aragon





She wasn't disturbed that my taste in music can be demonic. That is always good news! She even bought me flowers. As a vegan I told her to stop killing living beings. She then cried so I decided to forgive her.

3
Boat


RORO





She keeps asking me for loans. Today she stepped out of the line and asked me for 100 euros, that's like 100 dollars in imperial metric system. I always help my friends but I hope she's not a hoax. I really like her eyes.