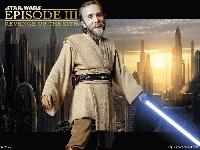 User

Reviews 4
Approval 96%

Soundoffs 39
Album Ratings 1006
Objectivity 66%

Last Active 06-06-19 1:04 pm
Joined 01-04-13

Review Comments 1,173


i saw Horrendous last night

FINALLY. missed all their other shows somehow.
1
Reeking Aura


Blood And Bonemeal



showed up right as they were starting. had no idea this was Big Will from Artificial Brain's new band until day of, so that was a pleasant surprise. big stylistic shift from AB, the vox were mostly standard death growls, though he did do his signature pig burping bree bree shit on the last song.

these guys have 3 guitarists! that was a sight to behold. they'd do solos in sequence, it was sick.
2
Outer Heaven


Realms of Eternal Decay



somehow missed seeing these guys when they were touring a bunch following their debut's release, so happy about finally seeing em! Outer Heaven was filling in for Thantifaxath who dropped off the bill last week. kinda sucks but whatever, the riffs were still dope.

at one point the vocalist walked into the crowd to get the pit going. they played some new stuff, its submitted to the label so perhaps a Fall release?
3
Horrendous


Ecdysis



amazingly tight sound. these guys can shred for days. the dual guitar leads were dope, the bass being high in the mix was dope, the drumming dope, basically just dope dope dope. their brand of old school death metal is simply unparalleled.

they played like, three new songs I think it was? lot of melodic guitar leads reminiscent of Ecdysis. should be out around Fall as well.