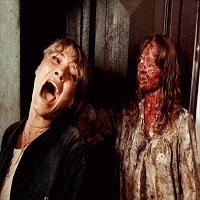 User
Reviews 16
Approval 79%
Soundoffs 248
News Articles 1
Band Edits + Tags 56
Album Edits 165
Album Ratings 3521
Objectivity 68%
Last Active 01-10-21 5:23 pm
Joined 08-05-13
Forum Posts
0
Review Comments 1,623
Experimental Metal Album Update
1
Vale In Somnium


Dousing The Flames



(This is the album)
Things have been a bit delayed. I had a solid 2 hours, spanning 17 tracks, and i've now added a ton of new songs, and shifted the style more in a death metal / grind direction (though a lot of the sound is still very dark and melodic). The album has been cut down to 45-ish minutes, with only 12 tracks, and my plan is to streamline it as much as i can. Before this there were 8 minute long soft, jazz-y, rock epics and a ton of slow tracks, but now most of it is aggressive and still pretty strange sounding.
2
Vale In Somnium


Simulacrum Underground





The first single, Simulacrum Underground is set to release quite soon, since the record label is getting pretty antsy. I just have to get the track mastered and it'll be sent in. This song is really awesome, it's very rhythmic and heavy, and has a huge, melodic chorus that was kind of inspired by Queens of The Stone Age (which was unexpected) and there are tons of strange noises and soundscapes that constantly interrupt the heavy moments, and it has a really chaotic, Mr.Bungle type of feeling to it as a result.

3
Akira Yamaoka


Silent Hill 3





Another influence that's really started to shine through is Akira Yamaoka's work with the Silent Hill games, there's a lot more hazy, melancholic ambient / trip hop sounding stuff sprinkled throughout this, and i'm even working on a cover of You're Not Here from SH3 to release at some point, either between singles or after the album drops

4
Goodbye To Sleep


I Lost You In The Cold





People seemed to dig this album back when i released it, and looking back, i can't really see why, it sounds like utter shit, especially when compared to this new one. It makes me proud how far i've come in the last few years, and the amount of time and effort i put into this new album is going to pay off really nicely.