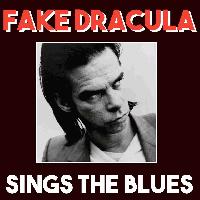 Contributor
Reviews 15
Soundoffs 98
Album Ratings 3390
Objectivity 70%
Last Active 06-14-21 9:13 pm
Joined 10-22-10
Forum Posts
84
Review Comments 7,925
Deez Jazz! (Gottem?) (Jazz Week Six)

In the previous weeks, we began with some interesting release date consistency, often thematically tied to a release timeline (i.e. Album A = old! Album B = old! Extrapolate!), before Pangea led us from a brilliant mind still exploring through the early kinks of a growing sound, to a composer reinterpreting his own already classic work through a new unfamiliar lens. Well, this week, we're seeing one of those faces return with what many regard as his first dyed-in-the-wool classic, and another fiery new face that said working out those kinks is for the birds in a career marked by a remarkably assured boundary pushing devil-may-care-ity
1
Charles Mingus


Mingus Ah Um



"Accessible but rad as fk"

Your pork pie hats are out of season, ladies and germs, toss 'em in the bin.
2
Cecil Taylor


Conquistador!



This is the album that was always in this spot here in this list. Conquistador! by legendary pianist Cecil Taylor, so damn far ahead of his time we're still trying to put together a time machine in the hope of one day maybe catching up. (A time machine can also be considered a metronome).

If you remember another album being here at any point, chalk that up to the Mandela Effect
3
Jazzanova


Kaleidoskop



https://docs.google.com/spreadsheets/d/1nqjLr4UmuXPEmhEDuH6Ex41bBQ9ojMtgjbruKSGq3AY/edit#gid=0

Opinions, y'all - think we've about hit what we're going to hit as far as new faces in the sign-ups, do you want to sign up for another round of weeks now, or give it a little time to run through a few more weeks, and see what new inspiring directions our nimble jazz guides may show us as spring flowers into our hearts and tapping toes?