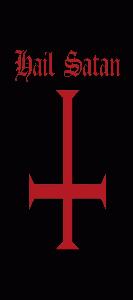 User
Soundoffs 7
Album Ratings 1085
Objectivity 77%
Last Active 10-10-20 9:25 pm
Joined 10-04-20
Forum Posts
0
Review Comments 2,035
my review was deleted as i expected lol
1
onslaught


Generation Antichrist



if you love thrash, booze, and anal, you're gonna love this and who better to explain why this ablum fucking rlues than elmo the antichrist with a critically acclaimed, commercially successful, and awarding winning track by track review right?

alright so after the stupid ass "rise to power" intro, things kick off with "strike fast strike hard" which i think is either about halo 2 multiplayer where you're fighting the covenant in the city or some other war related bullshit, but who gives a fuck cus my god does this thing strike fast and strike fucking hard like fisting your 17 and a half year old girlfriend while her parents are out playing thursday evening trivia that way no one knows she's getting her meat canal bashed in like a chicken fucklet even though she's technically a consenting adult, and i'm out banging her mom on the weekends behind her back if you know what i mean but whatever.
2
onslaught


Generation Antichrist





anyway next up is "bow down to the clowns" which makes stupid ass circus analogies about political shit but who fucking cares cus this is thrash, and while it doesn't strike that fast, it gets the job done like a blowjob without precum which by the way is fucking awful like i ain't paying you $50 an hour to make my willy dryer than it already was, but i digress. so that leads us into the title track which starts off with some stupid ass speech about jeebus and other shit i don't care about like it's supposed to be atmospheric and shit like who gives a fuck about new world order and church stuff cus i just wanna hear my thrash uninterrupted goddamnit! afterwards we get a gnarly ass opening riff then leads into the sy keeler wannabe asking if i believe in jeebus like no shit he was a real guy, but he was a fucking alcoholic asshole.

3
onslaught


Generation Antichrist





Yeah i'm also an alcoholic asshole but at least i didn't kill the dinosaurs six thousand years ago and wasn't born from an old man getting his way with a teenage whore who was supposedly impregnated by the unholy penis of no one's lord and savior like who actually believes that shit unless you're retarded and hate thrash. Anyway the title track slays so let's move onto "all seeing eye" which i think is about some big brother watching you bullshit which is fucking weird like why you watching me wack off to naked bitches ridin' that pony's 20 inch fat boy inkin' that elmer's milk like a fuckin' squid? Keep watchin' me big brewski, and i'll impale you in that all seeing eye with my flesh sword like i'm fighting a final boss on the n64 so how about that eh? Yeah fuck you big brother...and fuck you dad...i hate you dad...i hate you...oh yeah where was i so the song is pretty good but nothing special.

4
onslaught


Generation Antichrist





one of my favorites from this album is the next song "addicted to the smell of death" which goes fucking ahrd and is about that lovely stank you get after porkin' some hot cuban milf from a miami night club in the back seat of your car with the windows down while her kids are at home wondering where their parents are. Well guess what jessica and jamie, your dad's a deadbeat closet gaybo, and mommy is hooking up with your future uncle, aka me, aka the guy who's bangin' your mom for a place to stay and who's just involved enough in your life to act like a babysitter as mommy's out yeeting her junk to other men and spelling the alphabet with her pole dancing while i'm laying on the couch drunk dozing and coked out on zanax blaring lynard skynrd's "free bird" on my walkman.

5
onslaught


Generation Antichrist





anyway "empire falls" is more retarded political propaganda end of all things bullshit and grinds slower than my declining sex drive so i'll skip it and go straight to the last song "religiousuicide" which shows the more violent and sexual side of christians with a line like "religion takes it up the ass" like they swear by abstinance and whatnot, but i guess anal is a loophole hehehe...but yeah this song fvcking rlues ahrd what else did you expect from a thrash record called generation antichrist am i right?

6
onslaught


Generation Antichrist





so yeah that's generation antichrist which is just another run of the mill thick-choded thrash record with riffs for days, drumming that spikes harder than my blood sugar after a night of running on redbull, speed, and vodka so i can hit the happy hour at all three small bars in amityville while some uneducated babysitting skank is "watching the kids" meanwhile she just invited her boyfriend who's old enough to be her father over to stain the carpet with their sweaty bodily juices and destroy the plumbing in my toilet from deficating a cocktail of firehouse subs, gin and tonic, blood, and shame, a scrotum gargling vocalist in the vein of chuck billy more like chug billy am i right cus he sucks dick and you know it, and all the dumb anti-god political shit that you could ever ask for but it fucking rlues ahrd and if i could give it a 420/69 i would but sputnik is retarded so i'll give it somewhere between a 6.66 and a 6.969.

7
onslaught


Generation Antichrist





recommended by god who apparently listens to slayer which is cool if he were real which he isn't and by 9 out of 10 doctors cus the 1 sour apple got his core gouged out for being a thrash hating fuckboi like wut u smokin crack not anymore cus u dead, but i digress. anyway that's all i've got for now so jam this shit til hell freezes over which won't be long from now cus of climate change and other fairy tale shit like that or whatever so go fuck off, pop open some captain morgan, and fuck shit up my fellow thrash loving satan worshipping brewskis!