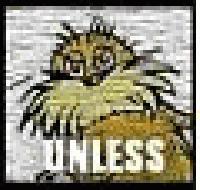 User
Soundoffs 16
Album Ratings 892
Objectivity 70%
Last Active 05-17-20 6:26 pm
Joined 02-23-13
Forum Posts
1
Review Comments 551
The Correct Leprous Album Ranking

There is no disputing this. Had fun with this list.
6
Leprous


Tall Poppy Syndrome





Alright listen. This is great, just not the most realized or unique sounding. Commendable debut for sure, love Passing and White. Gud prog.

5
Leprous


Coal





This is pretty underrated I think, but it has to go somewhere. The beginning of Leprous's staccato guitar and post-rock esque phase as they shy away from prog tropes, ends up being a great mix of both. Valley is probably their best song. Only thing is some parts on here drag, and the album is a little uneven in quality, especially compared to its predecessor.

4
Leprous


Malina





Oh this fuckin rules. It's simply a great collection of songs, one banger after another. It's really interesting to see this band getting tired of metal as they experiment with dry guitar tones, strings, and electronics to vary up the musical pallet. Why #4 though? It does not really meet the musical or conceptual heights of other Leprous albums. I enjoy it while it's on, but I don't leave with much of a big picture. There is not a lot of tension, or grand feeling of achievement by the time it's over... ah but alas.

3
Leprous


The Congregation





Just as I praise the band's use of varied musical pallets, we get to their most sonically homogenous album with The Congregation. However, this is consistency and focus done RIGHT. Their mastery of punchy staccato syncopations and tight songwriting shines bright here. The tone is moody, tense, and brooding throughout... which is also its downfall, as it is frankly too long. The ideas here are so great, and reflect an album that could very well be the band's best, until they beat it to death by the time the 65-minute runtime is over. Every individual song is pretty stellar though.

2
Leprous


Bilateral





Well this is one of the best prog-metal albums of the last two decades. Though it is a wild card sonically, it SOMEHOW manages to stay focused and consistent sounding throughout its eclectics. Listening to this one feels like being transported to an alien world (greatly aided by the album art). The edge this has over The Congregation is how air-tight and varied it is to keep the run time fresh throughout. Genius songwriting all the way through.

1
Leprous


Pitfalls





Yeah that's fucking right. I'm not even putting this here to be a contrarian Andy, I genuinely think this is Leprous's best album. It's also interesting to see how bent out of shape people get when they see metal bands travel into more diverse (and way more interesting) sound pallets and sonic philosophies. It is the best compositionally, production wise, songwriting wise, performance wise. It is also their best sequenced album, with a strong theme. Every song bangs. I can put this album on for anyone, and they WILL enjoy it (tried and true experiment). My dogs love this album. Your dogs love this album. The facts are all right here.