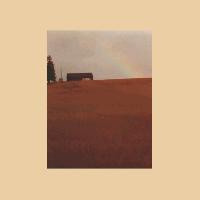 Contributor
Reviews 16
Soundoffs 8
Album Ratings 1835
Objectivity 80%
Last Active 10-23-20 6:11 pm
Joined 04-12-20
Forum Posts
13
Review Comments 742
My Soulsborne Ranking

After 2 this got tough. Spoilers.
5
Emperor


In the Nightside Eclipse



Dark Souls III

Seems low... this is a great game. Generally the best bosses in Soulsborne. Lothric Castle is such an awesome location, probably the best Castle area in the whole series (maybe other than Cainhurst...), I LOVED the Ringed City DLC, but there were a few areas that felt really meh to me (Undead Settlement, Catacombs of Carthus, Demon Ruins, Irithyll Dungeon). And I'm not a huge fan of the constant callbacks to DS1 (Anor Londo making a return was kinda cool, but I definitely could've done without it even if it is a much less elaborate area), but the new story/lore stuff was interesting enough. Fun fast gameplay that's satisfying, but I think I prefer something more tense like DS2. I felt like they could've pushed more and done some new, cool stuff. It's quality but feels a little safe.
4
Neil Young


Harvest



Demon's Souls

Being the last Souls game I played it was fun to go back and check to see what the foundations were (yes I know about King's Field, might check that one day). I loved most of the areas - Tower of Latria, Shrine of Storms, Boletaria Palace - but some places were just really meh (the mine and the swamp). Bosses left a little to be desired for the most part. But I had a blast with this one and loved the ending where you face the real King Allant. Classic downer Souls ending. Best NPCs too?
3
Valley of the Giants


Valley of the Giants



Dark Souls II

I THINK I prefer Vanilla w/ DLCs... but Scholar is cool too. It took me a long time to get into this one and I was initially disappointed. It felt clunky and unsatisfying, and the world wasn't as detailed and immersive as DS1. But I loved it by the time I got the end, and the DLCs are probably my cumulative favourite Souls content. After playing DS3 I really came to appreciate what I thought were initially flaws: the deliberate combat, the lack of stamina spamming, the quirky world and unique story (which I now think is really cool, love Vendrick and Aldia). Best magic out of the games too.
2
Quest for Fire


Quest for Fire



Dark Souls

My second favourite game of all time. Started with this one, after not playing video games for like 5 years. Couldn't get into it at first, forgot about it. Tried it a year later and was hooked right away, but especially when I found Havel early on and made myself kill him - that rush was potent. And then I remember the ladder shortcut in Undead Burg, and then the elevator from Undead Chapel to Firelink, those blew my mind. The world and lore are amazingly immersive. It does get a BIT weaker after Anor Londo, but I dunno, every Souls game has comparatively weak areas. Tomb of the Giants is probably the worst... but I got chills when going into Crystal Cave, loved the Archives, and New Londo is creepy and cool. The DLC is awesome and the Kiln is one of the best final areas in gaming I can think of.
1
The Sisters of Mercy


Floodland



Bloodborne

Pretty much perfect and my favourite game of all time. The gothic horror setting is incredible, i love the lore, and the gameplay is excellent and fluid. Amazing sound design and soundtrack. I fucking love this game. So many chilling moments. 2nd best bosses as well, although if we count The Old Hunters as a separate thing, that's easily #1.

"by the gods... fear it, Laurence...."