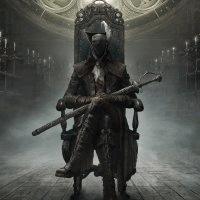 User
Reviews 1
Approval 100%
Soundoffs 4
Album Ratings 302
Objectivity 80%
Last Active 04-29-20 12:43 pm
Joined 04-18-20
Forum Posts
0
Review Comments 35
Video Games Discussion

Given the current circumstances I've been playing a bunch of games lately. What are your favourite games / what have you been playing?
1
Soundtrack (Video Game)


Bloodborne (Original Soundtrack)





Been doing co-op and PVP with my mates. Fun times. I've probably put more hours in this game than any other game I've ever played; might even write a review for this OST at some point.

2
Nobuo Uematsu


Final Fantasy VII: Original Soundtrack





Still yet to play the full game (or any FF game for that matter; I know, unheard of) but the demo for this thing has sold me 100%. Definitely going to pick the full game up when I can.

3
Namco Sounds


Tekken 7





Been a King main since I was 9 years old. Great game, but a shame they put a bunch of characters behind a fucking paywall.