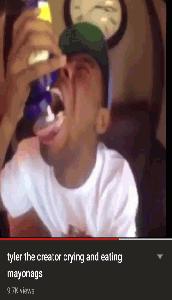 Staff
Reviews 135
Soundoffs 72
News Articles 60
Band Edits + Tags 7
Album Edits 69
Album Ratings 2191
Objectivity 69%
Last Active 08-05-20 12:13 am
Joined 11-08-11
Forum Posts
665
Review Comments 43,923
TV of the Decade [UPDATED FOR DADDY ESMAIL]

pretty much what the title implies, broken down by season. no I haven't watched Fleabag. no I will not add Game of Thrones
1
The National


Alligator



Bojack Horseman, Season 2

Potentially my favourite season of my favourite show - Bojack Horseman hit an early peak with its knockout second season. The genius of this is how it convinces you with slapstick gags and puns that this is the life of its characters, even when you know better, so when the drop finally comes it hits you right in the guts. Animation's best team and voice cast take you on a guided tour of rock bottom, once again, and it never feels any less than brilliant and essential TV.
2
Childish Gambino


Because the Internet



Community, Season 2

I'll defend s6 as the most consistent of Community's seasons, but there's no denying s2's peaks and influence on the TV landscape. With the vestiges of the standard sitcom of s1 fully shed, it became something else entirely in the pop culture scene; there's a three-episode run in S2's first half that stacks up against anything I've ever seen in the medium. But great reference and meta-humour don't make a #2 show of the decade even with a cast this good. Like Bojack after it, Community at its best could transcend genre by exploring the mental health inadequacies and self-hatreds of an entire generation through painfully specific detail. It's telling that the most memorable episodes of Community are those associated with words like 'paintball' and 'Ass Crack Bandit', but the moments that make me well up just thinking about them are people talking in a room while Ludwig Goransson's score sighs in the background.
3
St. Vincent


Strange Mercy



Twin Peaks: The Return

Absolutely the greatest comeback of our times. I could just point you to Episode 8, acknowledge that this aired on national broadcast TV and conclude my case here, but that somehow fails to sum up The Return's dedication to both horrifying psychodrama and heartwarming goofiness that calls back to the OG Twin Peaks charm. I mean, how else but with uncut Lynch could you get Dougie Jones and Janey-E banging it out in the same season as "this is the water, and this is the well"? I'm a FWWM man till the day I die, but nothing like The Return had ever or will ever happen again; I wouldn't want anyone else to even try.
4
M83


Hurry Up, We're Dreaming



Mr Robot, Season 4

What a fantastically directed, constantly surprising, in the end heartfelt and beautiful show. How optimistic a show as dark as this became: Dom got the ending she deserved, Deus Group had their money taken, Elliot found his way back to reality while the personality we've come to know and love can finally be at peace having completed his mission. The hardest part was tying off the viewer's role in all of this - I've never seen another piece of art place its audience into its world in a way that's even close. And I can't imagine a better way of closing that loop than Elliot's final line. "This only works if you let go too".

What an absolute masterpiece of an ending: M83's "Outro" as the white light played out the show one final time, a drop of black ink turning into Elliot's eye as we see it for the first time in the show. And Darlene's final line. Mr Robot should, and will, be held up as an example of how an ending can cause an entire show to transcend. Perfection.
5
...And You Will Know Us by the Trail of Dead


Lost Songs



The Leftovers, Season 3

As good an eight-episode package as TV has ever given us, Season 3 saw The Leftovers' transformation from goofy sci-fi book adaptation to lyrical, measured prestige TV complete. Funny, haunting and excoriating in equal measure, building to what is very possibly the finest finale of the entire decade, The Leftovers earned a spot amongst HBO's best, and a cult fanbase who will back up all the things I just said with fevered intensity. Plus it had Carrie Coon.
6
Flying Lotus


You're Dead!



Atlanta, Season 2

'Twin Peaks for rappers' was the pitch Atlanta s1 began from; 'horror short films for comedy freaks' seemed to have been the MO as it moved into the second. Robbin' Season took the funniest cast on TV and isolated them well outside the comedy zone, pitching full-blown horror in one episode only to pivot to truly haunting ripples from a cast member's family loss in real life the next. You still laugh at Atlanta, sure, but nervously, always looking behind your back for the other shoe to drop. And all the while decade-best director Hiro Murai ensures you never want to look away, even for a second.
7
Queens of the Stone Age


...Like Clockwork



Better Call Saul, Season 4

Somewhat like its parent show Better Call Saul began with tonal inconsistencies, splitting its narrative evenly in half yet contrasting goofy cartoon violence against self-serious prestige drama. 3 seasons on and BCS is a tonal masterpiece. This is by far the most well-oiled machine on TV; every editing choice, directorial flair and narrative piece a vehicle for truly decade-best material by Bob Odenkirk and Rhea Seehorn, giving life to characters more complex and nuanced than anything Breaking Bad ever achieved. I'm thrilled to see where this show can go, but remain unconvinced anything could top s4's queasy, nerve-shredding trainwreck in slow motion.
8
Chance the Rapper


Acid Rap



Gravity Falls, Season 2

There are moments in this show that stack up amongst the greatest I've ever seen in animation. The climactic Author reveal; the Dreamscaperers episode; some truly horrific and messed-up Armageddon shit that somehow snuck itself onto what was nominally a children's show. But that often derogatory term was actually Gravity Falls' strength. As the stunning, lyrical 20 minute epilogue to one of the greatest finales of the decade spun out, one thing became clear; Alex Hirsch was grappling with, and even making peace with, the irreversible loss of the magic of childhood in a way that most 'adult' shows had never even attempted.
9
Crowded House


Time On Earth



Halt and Catch Fire, Season 4

Closest to The Leftovers on this list, Halt and Catch Fire had a long evolution to go through, beginning as a comically transparent throw-Breaking Bad-and-Mad Men in a blender, but like, with computers attempt by AMC. By the end it was the kind of show that should have raked in critical acclaim, with stunning performances and subtle, measured writing – and would have, had the bad rep of those early seasons not hung around like a bad smell. It's a damn shame, but it doesn't overshadow the quality; here including the most heartstring-tugging visual rendition of death, and the messiest, most brilliant examination of what happens to those of us who get left behind, I've ever seen in the medium.
10
Killswitch Engage


Alive or Just Breathing



Barry, Season 2

Barry is just so fucking good. I'd be more than content to just watch Bill Hader react to things for 22 minutes a pop each week, but an outstanding supporting cast (feat Henry Winkler, somehow, at the top of his game) and a magnificent directing team nail week after week the delicate tightrope of the show. It's unfair, really, that a show this blackly funny can tease out moments of suspense, dread and drama that sit with the very best of the non-comedy on this list. And one surreal, experimental departure in s2 suggests the possibility that it's far from done, leaving the door open for it to become the most formally inventive, tonally diverse show about a hitman trying really hard to be an actor on TV.
11
Death Grips


No Love Deep Web



American Vandal, Season 1

I truly never thought a show where dicks and poop burglars are namedropped as a matter of regularity could leave me barely holding back tears. Of course, American Vandal's brilliant coup was always, always treating its (superbly cast) characters like human beings, even in the face of mountingly ridiculous investment in their situations. This stubborn dedication to three-dimensionality, in tandem with the show's superb production design and storytelling intuition, marked AV as Netflix's best live-action of the decade by far (good job hanging onto that one, fellas).
12
Radiohead


The King of Limbs



Legion, Season 1

Do not talk to me about what a fucking mess this show became. Before it bombed its entire narrative and sacrificed its characters' interior lives for cheap shit, though, there was a narratively tight, thrilling debut season of a show called Legion. Its visual panache and Pitchfork-core needledrops were welded tight to an exciting, suspenseful mystery, and the narrative maneuvering left time for the growth of a surprisingly lovable supporting cast. There's still flashes of stupidity here and there, but moments of Legion – a soundless haunted house sequence, a silent movie-subtitled monster attack – undoubtedly rank up there with the best.
13
James Blake


Assume Form



The Good Place, Season 2

TV's cosiest, good-vibiest ethics lesson in the form of a show somewhat sadly hit an early peak. It's still very good, for sure, even if I'm largely watching to see William Jackson Harper react to stuff each week. But there was a truly thrilling run in s2 where the status quo was completely upended literally every episode, and there was the undeniable feeling anything was possible. For a brief moment The Good Place was electrifying, unpredictable and brilliant in a way that no sitcom has ever been.
14
Leonard Cohen


You Want It Darker



True Detective, Season 1

Somewhat dumb ending aside, and highly questionable and unlikable creator/writer even more aside, True Detective's alchemical reaction of Cary Fukunaga's direction and the slowly mounting cosmic dread just out of sight was impossible to deny. In hindsight it's kind of pretty clear that these tantalising threads are basically leading to a dead end, albeit a brilliantly acted and directed one. At the time, there was nothing more thrilling and unsettling week-to-week than this.
15
Jeff Rosenstock


We Cool?



30 Rock, Season 7

This show's peaks happened in the previous decade, there's no doubt. But for an excellent and surprisingly moving final season, 30 Rock reignited the creative fires and recaptured some of the magic which made it the warmest, most lovable hangout sitcom on TV.