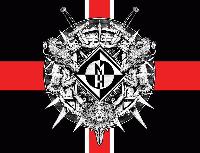 User
Reviews 1
Approval 10%
Album Ratings 155
Objectivity 63%
Last Active 06-27-20 1:54 pm
Joined 03-19-19
Forum Posts
0
Review Comments 102
Metallica Albums Ranked

Metallica are one of my favorite bands, and I'm gonna be ranking their 10 albums. This is just my opinion.
10
Metallica


Load





Load isn't a bad album, but it has one thing that doesn't plague many Metallica albums: filler. Load has 14 songs, but a good majority of them are nothing more than filler. Ronnie and Poor Twisted Me are my two least favorite Metallica songs, Cure and Thorn Within have their moments, but aren't great, and 2 X 4 and Wasting My Hate are overrated. Aside from that, Bleeding Me, Until it Sleeps, and The House Jack Built are among my favorite Metallica songs, and King Nothing, The Outlaw Torn, and Hero of the Day (despite being my least favorite Metallica single) are fantastic songs as well.

9
Metallica


Reload





ReLoad is a lot better than Load, and has a lot less filler. The only song that I'm not a big fan of is Bad Seed, but it's not a terrible song. The Unforgiven II, Fuel, The Memory Remains, Better Than You, Carpe Diem Baby, and Fixxxer are great songs, and the album is a lot more consistent than Load.

8
Metallica


Death Magnetic





Death Magnetic is a great album, but it's only slightly held back by the length and production. Aside from those complaints, All Nightmare Long is one of my favorite Metallica songs, The Day That Never Comes is a great ballad, The Judas Kiss is good, and Suicide and Redemption is a badass instrumental. My Apocalypse, while it isn't a bad song, isn't the best album closer. While I do like The Unforgiven III, it's easily my least favorite of the trilogy. If the album had better production, it would probably be number 7.

7
Metallica


St. Anger





A lot of people are going to disagree with me, but I love St. Anger. I love how the album sounds. I understand why a lot of people hate it, but I disagree. The Unnamed Feeling, St. Anger, Shoot Me Again, Frantic, Sweet Amber, Dirty Window, and Invisible Kid are among Metallica's most underrated songs. All Within My Hands is probably the band's weakest album closer, but I don't think that song is bad. The riffs are great, especially in My World and Some Kind of Monster. I would have loved if Metallica had played some of the songs on St. Anger when I saw them in January.

6
Metallica


Hardwired... to Self-Destruct





Despite the fact that being a two disc album was unnecessary, Hardwired is an awesome album, with no songs that I dislike. My least favorite song on the album is Confusion, and I'd still give that song a 4/5. Spit Out the Bone, Now That We're Dead, Murder One, Halo on Fire, and Dream No More are great songs, there are so many great riffs, Kirk plays a lot of great solos, and Hetfield sounds great vocally. When I saw Metallica in January, they played Hardwired, Atlas, Rise!, Now That We're Dead, Moth Into Flame, and Spit Out the Bone, and I had no complaints at all. The album cover is my favorite from Metallica.

5
Metallica


Kill 'Em All





One of my favorite debut albums ever, Kill 'Em All is pure thrash energy. All of the songs are great, especially The Four Horsemen, Seek and Destroy, and Whiplash. The riffs are fast and thrashy, the guitar solos are amazing, and Lars is actually trying to be a good drummer. The only downsides that I can come up with are that there isn't a lot of experimentation, and the Pulling Teeth instrumental sounds a bit out of place. Those two things don't hurt the album at all, and I would recommend this album to any metal fan.

4
Metallica


Metallica





This was my favorite Metallica album at one point. It isn't any more, but I still love it. It's a great album with only great songs. Enter Sandman, Sad But True, The Unforgiven, Wherever I May Roam, Nothing Else Matters, Of Wolf and Man, The God That Failed, and My Friend of Misery are classic metal songs, and the rest of the album is very solid. Hammett's solos in The Unforgiven and Wherever I May Roam are my two favorites of his. The album might not be a thrash album, but that's not a bad thing. Metallica pulled off this sound perfectly.

3
Metallica


...And Justice for All





Justice might not have the best production, but the album is so damn good that I can forgive the production. How can you not like the album that gave the world One? One, Blackened, The Shortest Straw, Dyers Eve, Harvester of Sorrow, and Eye of the Beholder are classics. I really wish Metallica would play more songs from this album live. It's a perfect album that would be number one if the albums above it didn't exist.

2
Metallica


Master of Puppets





Master of Puppets just barely falls into the number 2 spot. It's perfect, and there is a good reason why its considered one of the best albums ever. The title track is one of the best songs ever recorded, and the 7 other songs are also great, especially Battery and Welcome Home (Sanitarium). Orion is definitely the band's best instrumental, which is saying a lot. Disposable Heroes is also one of their most underrated songs.

1
Metallica


Ride the Lightning





There honestly is no definitive way to rank Metallica's first 5 albums. Ride the Lightning is my favorite, but any of the previous 4 albums could have taken the top spot. Fade to Black is my favorite Metallica song, by far. Creeping Death, the album's only single, is Metallica's second most played song in their life performances, and I can definitely see why. I used to hate For Whom the Bell Tolls, but now I love it. Trapped Under Ice and Escape are two criminally underrated songs, especially Escape, which Metallica themselves don't like. RTL takes everything that was great about Kill 'Em All and improves it in every way. The production is better, Hetfield's vocals are better, and there is more variation in the tracklist. The album is 47 minutes long, which is the perfect length.