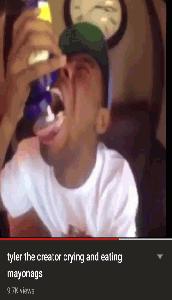 Staff
Reviews 136
Soundoffs 72
News Articles 60
Band Edits + Tags 7
Album Edits 69
Album Ratings 2214
Objectivity 69%
Last Active 09-25-20 1:08 am
Joined 11-08-11
Forum Posts
673
Review Comments 44,046
Top 10 Stephen King

* that I've read. haven't made my way through the dude's whole work cos I'm not an absolute madman. even so, one of the living greats
1
M83


Hurry Up, We're Dreaming





IT – IT is basically a sprawling, inconsistent mess of a novel – just like life, amiright fellas? But seriously, IT makes a legitimate case for King being the greatest character writer, with seven leads who are all complex, beautiful individuals who encounter complex, terrifying human monsters. Pennywise is almost incidental by the time this novel winds down, just the anxiety and uncertainty of growing up writ large on a scary-ass metaphor, and on the other end of the last chapters you're too busy wiping away tears to notice that you're not scared shitless. Most King novels make the distinction between the real evil living inside the human and the other one under your bed; IT is his masterpiece because it goes one step further to say that nothing is more scary than knowing your childhood is gone.

2
Nine Inch Nails


Year Zero





The Stand – The Stand reminds me, weirdly enough, more of Salem's Lot than anything else. That book's genius move was writing the vampire infestation not as a conscious move by some insidious creatures of the night, but instead some unconscious force which spreads by instinct alone... like a plague. The Stand just takes that idea a couple steps further, magnifying it onto the whole world rather than just a small town, and the painfully detailed society collapse is more terrifying than almost anything else he's come up with, including the supernatural threat which takes over the second half. Yes, Randall Flagg is one of his greatest overall creations, and The Stand cannily presents him almost as an inevitability, the kind of thing you expect to crawl from the aftermath of society to gather our disparate characters. But what beautiful, complex characters these are.

3
The Caretaker


An Empty Bliss Beyond This World





The Shining – It's really no wonder King hates Kubrick's version of the Shining. It's objectively a near-perfect slice of psychological horror, and by the same token it's absolutely a terrible adaptation, one which completely forsakes the complex character work which the novel solely exists to tell. King clearly realised at some point that the horror was better on a foundation of real human beings experiencing it, and The Shining has maybe his best character work coming from the place closest to his life. Wendy and especially Jack are complex, human characters who drive almost the entire plot through their complex humanity, and it makes The Shining a gruelling portrait of a dark place that King himself very nearly slipped into. Also there's a great Danny twist that Kubrick totally ignored, smh.

4
Blur


Modern Life Is Rubbish





11.23.63 – 'The JFK book' pretty much forsakes outright horror entirely, which it would be hard to argue as a very good move on King's part these days. What it replaces it with is a portrait of time travel which avoids sci-fi wank for unfliching logic and realism, with a portrayal of the past which is fittingly curt about the positives and negatives of living inside your nostalgia. Even a Classic King Tie-In, an easy opportunity for a bit of fan service, is written instead as desolately lonely; no concessions in this book at all. What could have been a sci-fi conspiracy theory thriller very quickly becomes one of his sweetest and most heartfelt pieces of writing, with another ending that narrowly sidesteps horror extravagance for some tender, heart-wrenching humanity.

5
Ayreon


The Human Equation





Wizard and Glass – The Dark Tower series almost habitually jumps from genre to genre, starting as a fantasy Western and ending somewhere like Lord of the Rings for the sci-fi age. Wizard and Glass is easily the biggest sidestep of a series filled with them, a frustratingly placed plot diversion which dives into flashback to make a human out of King's most cypher-like protagonist, Roland Deschain. As the teeth-grindingly slow pace gradually gives way to a soul-stomping ending that you can see coming from a mile off and plays out like a slo-mo trainwreck, it gets pretty hard to argue that it isn't also the most important entry in the series.

6
My Chemical Romance


I Brought You My Bullets, You Brought Me Your Love





Salem's Lot – Salem's Lot is very possibly King's scariest novel. There are clear feints towards his later style of character-based writing, including the first of many protagonists who are also writers and suspiciously resemble the real Stephen King, and one of his all-time greatest chapters which passes through the perspectives of almost everyone in the town and the town itself in a couple of pages. In the end, though, the individuals largely fade away in favour of some good, old-fashioned absolute fucking terror. It's a transitional novel, sure, but when your in-between stuff is this goddamn good, who cares?

7
The Smashing Pumpkins


Mellon Collie and the Infinite Sadness





The Gunslinger – A confession: this is an entirely personal pick, and one which understandably does almost nothing for many Constant Readers. The Gunslinger is an infamously low-key beginning to a thrilling, universe-spanning opus like The Dark Tower, and it plays out closer to something from the second half of a Lynch film or Cormac McCarthy's sun-baked nihilism. This novel floats along in the desert heat, refusing to engage with pace or plot much at all, lazily glancing over horrific acts of violence that its protagonist commits like it's not interested at all. Which is entirely the point, of course – for the first few books at least, Roland is King's most unfeeling and mechanical lead, willing to sacrifice anything to achieve his goal. Later books would be more exciting and tense and glorious, but there's nothing else which engages with its character's feelings like this desolate, surreal piece of writing.

8
Jimmy Eat World


Static Prevails





Revival – His most underrated recent work, Revival uses format itself brilliantly to trick the reader, spending over 300 pages spinning the life and times of another fantastically drawn lead character. The guy's life is so funny, sad, compelling and brilliant that you could be forgiven for thinking the novel will stand on this alone. That only makes the impact of the last few chapters more cosmic, as the shift into full-scale absolute terror hits like a swift kick to the face in one of his greatest fuck-yous to the 'King can't write endings' crowd. This book is tailor-made to leave your head spinning, and while it may lack some of his humanity and subtlety, it sends a pretty clear message that even in his old age, Stephen King can absolutely put through your nervous system through a meat grinder.

9
Nine Inch Nails


Year Zero





The Waste Lands – The Dark Tower's third entry goes full adrenaline junkie mode, switching gears into a mix of sci-fi, fantasy and horror that sees King in a rare full-on craze. It's an uncommonly cruel and grimdark book which puts characters we're starting to love through some pretty legitimate hells, and an absolutely brutal cliffhanger does much the same to readers who were following along with the books as they were first released. Even so, moments of tenderness and warmth provide the dynamics that make a great King novel, and the mixture of post-apocalyptic science fiction is unique enough to distinguish The Waste Lands from almost the entirety of his output.

10
Lil Ugly Mane


THE WEEPING WORM





Night Shift – Okay, it's a short story collection, but goddamn if it isn't one of the best. Night Shift sees King at his most pulpy and gruesome; the George Romero-loving horror buff who gradually faded from his major works is absolutely alive in this nasty collection. Sure, some of his finest short stories have traces of the delicate humanitarian King can be – The Man Who Loved Flowers, Last Rung on the Ladder – but overall, this is basically the collection for you if you want to sleep with the lights on for at least a week.