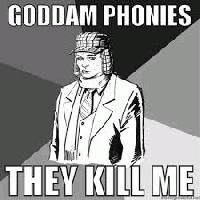 User

Reviews 8
Approval 90%

Soundoffs 44
Album Ratings 1051
Objectivity 60%

Last Active 05-06-21 5:46 pm
Joined 05-02-15

Review Comments 6,334


Live releases from Motorhead

I saw a comment about how somebody should make a Live Motorhead list, best comment I have seen in a while, so I took on the challenge, here is the top in my books, there are more than you think.
8
Motorhead


Clean Your Clock



Have to throw this on here, is good for what it is, Lemmy could hardly stand without a walker, and will always be there last live release, so for that it is great.

there are many more to check guys, all of them have their positive qualities, here is my top list
7
Motorhead


The Wörld Is Ours - Vol. 2





great late years set, do they seem to get more depth as they aged, it doesn't have such a frantic pace, but there is so much going on for a 3 piece.

6
Motorhead


The Birthday Party





this is just great fun, lost my copy will never find another one, cover is awesome.

5
Motorhead


Another Perfect Day





the second disk of the deluxe version has a full show from the Robertson era, man I wish that version could of last for another album or so, anyway great show

4
Motorhead


King Biscuit Flower Hour





very energetic, if short performance for the KBFH show, great set list they just plow through to a neat 35 minutes.

3
Motorhead


Live At Brixton Academy





this is the one I've been listening to lately, should get way more love.

2
Motorhead


Everything Louder Than Everyone Else





the best set list of all the releases, my only complaint is the production, or the recording is slightly muddled, but it does not diminish the brilliance of this performance.

1
Motorhead


No Sleep 'til Hammersmith





well what else would it be, probably one of the top 5 live albums of all time, did more for them than any other album including AOS.