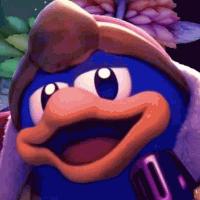 User
Reviews 86
Approval 89%
Soundoffs 180
News Articles 2
Band Edits + Tags 19
Album Edits 21
Album Ratings 957
Objectivity 60%
Last Active 04-20-18 8:56 am
Joined 07-13-15
Forum Posts
0
Review Comments 5,847
What does music mean to you?

Big question, perhaps one that some cannot answer. I suppose what I am asking is how has music shaped you-what bands/albums/songs have drug you through what can be the mire of life? The emotional forces present behind music are almost miraculously large, sometimes to the point where it cannot be explained.
1
Agalloch


The White





Agalloch is "that band" for me, although there are of course a few others. The White-I feel like I have died, and my spirit is being lifted into the heavens above, and in those moments I think is where I really feel at peace with myself. Apologies for feeding you this "spiritual" bullshit, but this is absolutely one of the most powerful experiences I have felt.

2
Insomnium


Above the Weeping World





And in the moments of greatest bleakness, when it seems that every person in my life is an anchor bound to me, this helps me see somethng good in this world. Even if it's only a faint light of hope, that light is what keeps some people going.

3
August Burns Red


Rescue & Restore





And of course, the battle isn't always against other people. Sometimes it is against myself, a battle that others almost certainly experience. This, for me, is what takes away the self-loathing, makes me understand that I have a purpose, and I will find it and fulfill it.

4
Nujabes


Metaphorical Music





So what is that for you? What brings you peace, what makes you feel in a way nothing else can(perhaps it isn't even music)?