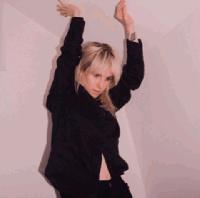 User
Reviews 32
Approval 92%
Soundoffs 19
News Articles 12
Band Edits + Tags 35
Album Edits 65
Album Ratings 599
Objectivity 66%
Last Active 12-17-17 3:42 pm
Joined 06-03-16
Forum Posts
5
Review Comments 8,004
Brand New: Neek'd

It's finally here
6
Brand New


Your Favorite Weapon





What can I say? Even if it's very good for it's genre, it's still straightforward pop-punk. And while "Jude Law and a Semester Abroad" might be one of my favorite pop-punk songs, the majority of other tracks are just too similar sounding and never even scrape the heights of it. The lyrics here are often pretty cringey (i.e., "Mixtape"), and it seems that "Soco Amaretto Lime" and the beautiful "No Seatbelt Song" are so successful due to their variation from the rest of the album. It's just chock full of merely good songs with not much to remember aside from a couple choice cuts.

5
Brand New


Deja Entendu





While a bold step up in the right direction from YFW, Deja Entendu still retains a slightly amateurish vibe both musically and lyrically. Excellent songs like "Sic Transit Gloria..." and "Okay I Believe You, but My Tommy Gun Don't" are nearly torn apart by cut-and-paste choruses, and most of the songs feel stitched together with half-hearted transitions between different sections. It didn't hold up very well after multiple listens either.

4
Brand New


Leaked Demos 2006





It's probably wrong to consider this as a legitimate release to rank, but the quality of these demos deems it worthy in my eyes. While they're nowhere near the level of TDAG, I'm glad we were able to get the opportunity to hear these songs as they were. The basic demo for "Sowing Season" is just as devastating in its minimal nature, and I can't believe that some form of "Nobody Moves" didn't get released on the album. These are just great tunes, completed or not.

3
Brand New


Daisy





Hulking, rage-fueled, and nightmare-worthy, Daisy is a rapid fire collection of songs and ideas that shouldn't mesh nearly as well as they did. Quite the opposite of Deja, Daisy only grows on me on further listens thanks to the incredibly dense sound and structure, as well as likely the best lyrics ever featured on a Brand New album. There's something beautiful and warm about this album that all of its dread and supposed inaccessibility can't cover, and for an album born out of contradiction, I wouldn't have it any other way.

2
Brand New


The Devil and God Are Raging Inside Me





The first time I heard "Sowing Season" on Guitar Hero 5 (yes I know I'm a pleb), I knew that I had to seek out this album. As I soaked it in for the first time, I couldn't believe my ears. I was totally blown away. Today I still feel that way when I listen to The Devil and God. Though my love for it may come in waves, I will never deny how important of an album it was for my musical growth; it's daring lack of control, it's abrasive variety, it's introspective lyrics. It's simply a goddamn amazing album.

1
Brand New


Science Fiction





For all I know I'm just caught up in the hype of this release far longer than anyone else was, but I can't deny that my reaction to Science Fiction was even greater to TDAG the first time I heard that. Will it change my view on music forever in the same way? Probably not. But this isn't a nostalgia ranking, and I do truly believe that Science Fiction is overall just a more consistent, cohesive, just plain better album. Maybe that'll change in time, but honestly I can't see it happening anytime soon.