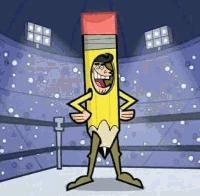 User
Reviews 1
Approval 75%
Soundoffs 172
Album Ratings 320
Objectivity 69%
Last Active 09-26-17 11:03 pm
Joined 07-28-12
Forum Posts
191
Review Comments 4,950
Saw Kayo Dot/Pallbearer

as the titles implies, I saw Kayo Dot and Pallbearer at the House Cafe in DeKalb, IL technically yesterday cause midnight and shit.
1
Bask


Ramble Beyond





These guys opened. Never heard of them until they started playing but they played a nice, 3 song set to set the mode. Lead guitarist was really good. Check them out! http://www.basknc.com

2
Kayo Dot


Plastic House on Base of Sky





The reason I bought a ticket. Toby and company only played 4 songs, but good god did they play a great set. One of the amps actually caught fire inside which could have been a lot worse but it didn't Great White so. Between them and Pallbearer I met Toby at the merch table and he signed by new copy of Choirs of the Eye and I even got a picture with him. Insanely nice guy, and glad I got to meet one of my favorite musicians

3
Pallbearer


Heartless





Now, going into their set I had not really listened to Pallbearer, which was intentional as I wanted to go in fresh anyway but they did not disappoint. The members of the band were all pretty funny and they def inspired me to check out their albums now. My ears are ringing right now and I have to get up to go to work at 9... so that'll be fun.