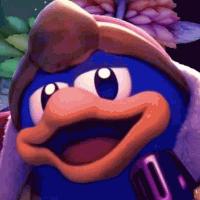 User
Reviews 81
Approval 90%
Soundoffs 156
News Articles 2
Band Edits + Tags 18
Album Edits 17
Album Ratings 950
Objectivity 59%
Last Active 12-13-17 2:16 pm
Joined 07-13-15
Forum Posts
52
Review Comments 4,662
Genre King-part 3

Here is the part 3 to this series. Those who are currently in-sinternet, macman, archelirion, Dinosaur Jones, Danielito, Joeman82,UniqueUniverse, Mort., pjorn, demonofthefall, Nero Corleone, ComeToDaddy, Tvc15, and Landdiving. There were two people (Dewinged and TheSpirit) who didn't put in entires. From now i'll just shoutbox people if it's been over a day. With all that in mind, what will the genre be this time? Hmmm...
1
Aesop Rock


Skelethon



Hip Hop/Rap.
The only album i've heard in this genre are a couple by Aesop, 2 by MF Doom and Dr.Octagons magnum opus so ur good.
2
Wu-Tang Clan


Enter the Wu-Tang (36 Chambers)



macman- protect ya neck

Man fuck that beat jams, don't even know what else to say about it, it just JAMZ. The real strength, however, lies in just how clever and, to some extent, hilarious Wu-Tang can be here. "Now that thought was just as bright as a 20 watt lightbulb", they proclaim, because you, the idiot, the imbecile, were tryin to "blow up a scrub". If I listed all the sweet one liners here i'd have an endless line of quotes so imma just say 4.4/5.
3
Nujabes


Metaphorical Music



Cometodaddy-Blessing It (remix)

Not often I come to say a hip hop track is "beautiful" but the piano and saxophone provide an amazing beat to enhance the chill, "live life freely" vibes of the music. Definitely among the more uplifting hip-hop songs i've heard. 4.3/5 bless it.
4
Big Pun


Capital Punishment



Sinternet-capital punishment

Beats are also incredible here and i'd say they really make the song more than the lyrics even if the hook is catchy as hell. This, however, is not to diminish from Big Pun's amazing flow, seamlessly transitioning speeds without a problem. What I really enjoy about this song is also how it's making me respect ghetto rap more, dashing any stereotypes I may have given it before. 4.2/5
5
Dalek


From Filthy Tongue Of Gods And Griots



NeroCorleone-Speak Volumes

I really enjoy how Avant-Garde this sounds. The beats are very non traditional utilizing a large range of effects including a screeching guitar intro and sinister disharmonic keyboards. The vibe created is ethereal, like traveling through a black dust shroud in the dead still of night. 4.6/5
6
Kendrick Lamar


To Pimp a Butterfly



UniqueUniverse-i

I enjoy the beat a fair amount and I feel like it fits the atmosphere to a tee, but the nasally rap style is really grating to be honest, and it doesn't get much better with the awkward low rap style implemented later either. I do, however, have a certainly level of respect for the diversity in this track. It really dabbles in a large style of beats which ends in a bass solo, something I thought I would find myself saying almost never. This makes the track a bit frustrating, because I know that there is a lot to be enjoyed here, which for this listener is really restrained by one overtly present nuance. Perhaps in time I will grow to enjoy the vocals, or so I hope 3.4/5.
-ELIMINATED-
7
Three 6 Mafia


Mystic Stylez



TVC15-Live By Yo Rep

While the beat is enjoyably dark and harrowing and the flow is enjoyable aside from Gangsta Boo's segment (seriously, what is with mc's going out of their way to sound nasally?), i'm rather annoyed from the "i'm so tough i'll shred ANY nigga" approach to music sounds incredibly cocky and annoying. It's especially odd because people will give massive shit to bands like FFDP for such a trait but then I here "well this is horrorcore, it's supposed to be like this" and I don't understand it. I guess it would be wrong to say I didn't enjoy this track, but the inflated ego kind of irritates me. 3/5.
-ELIMINATED-
8
NF


Mansion



DinosaurJones-Intro 2

This track is very bombastic, utilizing both entertaining albeit cheesy classical music build up and a very raw and powerful rap style. I'm really impressed with the amount of punch that the rapper has, however i'm rather disappointed by some of the cringe inducing lines here, even if they are honest. "That was like me at a 3, you don't wanna see me at a 10". They're honest and powerful and what not but they come across as incredibly immature. Still, I love the bombastic slightly over-the-top approach, so this is still a solid 3.5/5
9
Busdriver


Thumbs



Landdiving-Worlds To Run

Before I even talk about this track I wanna ask-what the fuck is that album cover? Naked babies surrounded by hot dogs floating through the night sky? Maybe we will never know. Anyways I really enjoy this track. It's very laid back and makes me feel like i'm floating on clouds, especially when the rather trippy, ethereal clean vocals and horns pop in. Not necessarily an amazing track, but still an easy 4/5.
10
OutKast


Aquemini



Joeman82-Aquemini

Holy fuck speaking of ethereal, spaced-out music. Music is at it's best when it transports, when you feel like you've been lifted from planet earth to somewhere more wholesome and free of the chains that bind, and this does a fantastic job of it. 4.2/5.
11
Danny Brown


XXX



danielito19-30

I love the eclectic, rather clashing beat in the background, as well as the delivery by Danny Brown. This may seem odd considering how I berated Kendrick Lamar for his delivery which is certainly much less nasal sounding, but I feel like something works here. It has a certain, how do I say this, "snap" to it (I suppose that's as good as I can explain it???). Honestly, between the blaring horns, the smashing cymbals, aforementioned delivery and spacey keyboard, it feels like none of it should make sense and yet it remains cohesive albeit absolutely fucking trippy. Was definitely difficult to vibe with but once I did hot damn was it good. 4.4/5.
12
Cannibal Ox


The Cold Vein



mort.-a b-boy's alpha

I'm going to say something rather odd about this track-the vibes I get from this are similar to how I feel when listening to Mauldin of the well's "bath". It's hypnotizing, almost beautiful, and yet it feels like at any moment a nightmare is lurking ready to drain the life force from me. It's dark, discordant, hypnotic, and beautiful all the same. I also enjoyed the clashing personalities of the lyrics, being sometimes hilarious (My mother said, "You sucked my pussy when you came out, don't ever talk back, I handed you life and I'll snatch it back") and sometimes extremely dark ("Drinking Little Hug quarter waters, dodging stray slugs on the corner in that exact order). Considering the massive strength of both the beats and the lyricist, i'll give this a 4.5/5.
13
DJ Shadow


Endtroducing...



Demon of the fall-Stem/Long Stem

All samples. Fucking how. how. what.






how.
5/5.
-ROUND WINNER-
14
Dr. Dooom


First Come, First Served



pjorn-Neighbors Next Door

Dr. Dooom really lives up to his name, doesn't he? Morbid, absolutely fucking gruesome (Four blonde girls screamed and put on their hi-beams I fake like I'm .vomiting smoking sick. threw acid on their stomachs.). His storytelling is impeccably gruesome and fucked up and delivered with perfect flow and backed by an equally fucked up and creepy beat.
4.5/5 because otherwise he'll take my testacles and dick for ransom.
15
Yugen Blakrok


Return of the Astro​-​Goth



Archelirion-MedusaComplex

Man this is smooth. The flow is stellar, not to mention the theme itself is one of great empowerment and truth. "Slow and steady wins the race, keep nose to the grind. Out of all the things to waste, the most terrible is the mind". Probably one of my favorite hooks in hip hop thus far. 4.2/5.