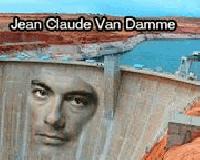 User
Reviews 20
Approval 96%
Soundoffs 23
News Articles 4
Band Edits + Tags 40
Album Edits 93
Album Ratings 445
Objectivity 83%
Last Active 11-17-17 10:14 pm
Joined 01-05-15
Forum Posts
3
Review Comments 228
ArtBox's Art Box Week 13: The Mars' Bars Volta

In which I combat the perceived pretentiousness of progressive rock, with my own special brand of pretentiousness as an amateur art ranker, intentionally looking at things I don't get and audibly saying "I don't get it." Max Voltage, let's go.
6
The Mars Volta


Amputechture



A face that big is just too much of a hassle, to be honest. And the guys aren't even that efficient in hiding it, like giant bloody gnome men are some Area 51 shit and these guys would be shot on the spot if this incriminating evidence ever reached their superiors. For real. They know that, if you zoom and enhance like CSI they all look perpetually terrified that they're holding this giant thing.

I'm just going to admit I don't get it, and that's probably not a good enough reason for it to be this low, so the other reason is I don't like its style as much as the other ones that I also do not get. They got a lot weirder before this and a lot more abstract after this and it's just holding a giant face, man. What's so special about faces? We all have them, they may not all be that big but it's not the size of your face, it's how you use it. Get with the program.
5
The Mars Volta


De-Loused in the Comatorium



Again, because ArtBox is all about transparency: I don't know what this means. Presumably drugs. I mean, Storm Thorgerson hung out with Pink Floyd in the '60s, they probably had enough money from all that artwork to have a lifetime of drugs.

I imagine this dude had an idea so fucking transcendent that the lightbulb thought about going off above his head cartoon-style, then decided that it wanted to be transcendent too so it made the man's head its motherfucking light. Off in the distance there's a man in a doorframe, really sad that his ideas aren't making his head light up. Then again, he's not on the medical table. They all want to dig into this man's head just like we want to dig into this Mars Volta album to try and figure out what the fuck Cedric means when he says words. We probably don't figure out either of the things. 10/10 for symbolic effort anyway.
4
The Mars Volta


Octahedron



To paraphrase Tom Hanks aka Forrest Gump, life is like a Mars Volta album cover. Nothing really matters, express your existentialist values, combine your physical being with everything from pineapple asses to naked women to leaves.

This gets #4 purely because of how ridiculous it is. I don't have a long stream-of-consciousness rant for this one, it's just bonkers and I love it.

(So this is probably like twenty minutes after I wrote this but Amputechture/Octahedron/Bedlam are all the same artist, doesn't change how I feel about their placement but that's cool man, consistency)
3
The Mars Volta


Frances the Mute



Storm Thorgerson was on another level. Literally. Like, again, probably all the drugs. If he was still alive I don't even know if he could explain what his mindset was when he put identical blind drivers in identical cars, pulled out his symmetrical boner for symmetry and somehow fit it into the overall concept of Frances the Mute, which I still don't bloody understand, did Thorgerson even get it?

Colour contrast is nice. Solid unintentional shout out to Red vs Blue (probably not but I wouldn't be surprised). Like the red. Redheads fucking slay and you know it. Moving on.
2
The Mars Volta


Noctourniquet



Of course the Mars company has a Galaxy in one of their covers. Cedric Bixler-Zavala and Omar Rodriguez-Lopez and all you other sellouts, I'm calling you out on this, if I hear you've accepted payment for an entire tour in the form of nougat-y ass shit bars you'll have lost respect on this 0.00001% of Sputnik, you hear me motherfuckers? This will not just be your friendly neighbourhood vendetta. This is warm blood. Cold steel. Fresh chocolate.

But in all seriousness this cover is dope. It's like the supernatural sunset you've always dreamed about, combined with the orbs you seen in photos that might be lens flare but might also be guardian angels circling you and keeping you safe and happy. Separately some of them might look like boobs but all of them together kind of form a triangular up arrow, as if to say "My eyes are up here boys." The colour palette is disgustingly pretty and it makes me feel ashamed of my lack of artistic talent. I'm not an artist. Maybe I should just be Box.
1
The Mars Volta


The Bedlam in Goliath



They brought Jeff Jordan back after Amputechture and he pulls this shit out on us, like where the fuck was this two years before, Mars?

I love the stark contrast between the tiny details on Green Man's clothing and the literal potentially Microsoft Paint fill of the blue and yellow. I love that depth perception that doesn't exist in this painting with the people. The mix of technological satellites on top of barren houses. It's surreal (and after quick Jeff Jordan research yeah all that shit's surreal) but most importantly, it's stylishly surreal, and it looks really, really fucking good.