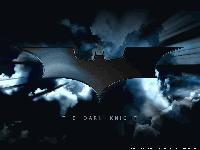 User
Soundoffs 1
Album Ratings 43
Objectivity 91%
Last Active 08-08-08 4:03 pm
Joined 07-19-08
Forum Posts
3
Review Comments 73
Lol Blooddrunk Lol

Worst albums of 2008.
1
Children of Bodom


Blooddrunk





I never really liked this band because they were slightly repetitive, but this is ridiculous. Every single shitty thrash influenced power song is exactly the same.

2
Panic At The Disco


Pretty. Odd.





Who thought these guys could get rid of everything we hate about them and be WORSE. They quit being Fall Out Boy mimicks and became Beatles mimicks, and now they just sound like utter clowns.

3
Scars On Broadway


Scars On Broadway





Daron you fucking prick. Why in the world did you feel the need to fuck System up, Greed? Prostitutes? Mynameischan? This record only proves that you should be eliminated and go make your freaky as fuck sex tape already.

4
R.E.M.


Accelerate

5
Black Kids


Have A Partie!