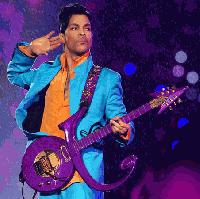 User
Reviews 25
Approval 43%
Soundoffs 18
Album Ratings 3805
Objectivity 56%
Last Active 06-03-16 7:51 am
Joined 03-18-12
Forum Posts
15
Review Comments 3,456
Meat Puppets

I heard of these guys a few days ago and i instantly became a Meat Puppets fan. Here's my rsummary of what albums i heard so far by them. I'm also going to see them in November.
1
Meat Puppets


Meat Puppets II



Meat Puppets II is an fantastic album. It combines so many raw elements mixed in
with beautiful musicianship, by 3 really talented musicians. The instrumentals are
very structured and i love how the album is unpredictable. I wish more albums were
like this. The songs i love are Plateau, Oh,Me, I'm A Mindless Idiot, Climbing and
Split Myself In Two.
2
Meat Puppets


Up on the Sun



Delivery and consistency, is not common in most bands. However, Meat Puppets
prove that they can still portary on what they did on Meat Puppets II. With
powerful guitar shredding, bass slapping and hard thump drums. Up On The Sun is a
suberb album. The songs i love are Animal Kingdom, Up on the Sun, Away, Enchanted Pork Fist
and Maiden's Milk.
3
Meat Puppets


Mirage



It shows a different side to their previous albums. With more clean vocals and not
so many raw elements. It's still catchy,fun and has a high replay factor. Curt
Kirkwood's vocals are top notch. Mirage really states the alternative vibe, so fans
of Nirvana,Pearl Jam, Alice In Chains, etc. Can be found of this band and appreciate
their awesomeness. The songs i love are Confusion Fog, The Mighty Zero, Liquified, I Am A
Machine and Mirage.