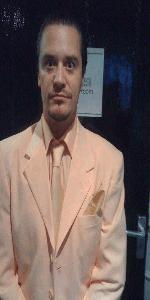 User
Reviews 41
Approval 97%
Soundoffs 116
News Articles 12
Band Edits + Tags 43
Album Edits 52
Album Ratings 641
Objectivity 78%
Last Active 01-08-18 3:14 pm
Joined 04-03-13
Forum Posts
155
Review Comments 8,409
Bands You Hated Before But Like Now?

What are some bands that you hated the first time you listened to them but have grown on you to the point where you like them?
1
System of a Down


System of a Down



I despised these guys first time I heard them, mostly because I thought Serj
sounded like a stand up comedian. However, I have come to love System of a
Down's music, and they are one of my favorite bands now.
2
Rage Against the Machine


The Battle of Los Angeles



I thought rap metal was just a stupid idea for a genre, so I refused to give Rage
Against the Machine a fair chance. However, it didn't take me long to realize that
that these guys kick ass. I still think most rap metal bands suck, though.
3
Mastodon


Crack the Skye



I thought Mastodon's music was extremely boring at first (I was going through a
thrash metal-only stage at the time when I first heard them). That is, until I heard
Crack the Skye and Leviathan. Now, they are one of my favorite bands.