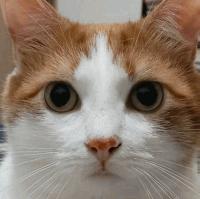 User
Reviews 13
Approval 89%
Soundoffs 30
News Articles 3
Band Edits + Tags 96
Album Edits 92
Album Ratings 1073
Objectivity 87%
Last Active 11-05-17 1:54 pm
Joined 06-02-12
Forum Posts
82
Review Comments 7,467
Themoreira's Band, Care To Check?

Ok so I have a project going since 2011. A few days ago we released our rdebut EP, and I'd like to show you our music. The band is just me and a rfriend of mine, and we do it all. We write, record and produce our own rmusic in our homes. So if you have 20 minutes of your life you could spare rto listen to some "made in Portugal" metal, that would be awesome. rWould love to hear your thoughts! OH and it's up for free download rbtw. Cheers everyone.rList is my band (Elision Of Animus) and stuff I've been digging as of late.
1
Elision Of Animus


Dementia



https://www.facebook.com/ElisionOfAnimus
http://elisionofanimus.bandcamp.com/
It's a conceptual EP. A year invested in this.
2
War From A Harlots Mouth


Voyeur





This is pretty good. Their previous albums are more dynamic sounding though.

3
Tesseract


Altered State



It's definitely a grower, but kinda missing some of Acle's guitar tricks. Ashe's voice
is absolutely phenomenal but it takes control of the whole album a bit too much.
Clearly the band's main focus at this point.
4
Northlane


Singularity



Still not quite there, but some fine tracks in this. Worldeater and Quantum Solace
are excellent jams!