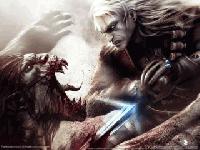 User
Reviews 2
Approval 100%
Soundoffs 55
Album Ratings 0
Last Active 09-07-15 10:59 pm
Joined 01-02-13
Forum Posts
0
Review Comments 2,696
Albums You Haven't Heard That You Need To Hear Like Right Now

does anyone already spin these probs not
1
True Widow


As High As The Highest Heavens And From The Center



Instrumentally crushing, atmospherically rich, softly sung slowcore in vein of Codeine
and Idaho with tons of reverb and thick guitar blasts around every corner. Maybe
tiresome for some listeners but in the right ears it's spectacular. It's really slow, and
even questionably repetitive but nevertheless completely engrossing and brilliantly
produced. For fans of Boris, Kyuss, Low, Codeine, etc.
2
The Millennium


Begin



There were a lot of shitty 60's Psychedelic Pop bands. But there were also a handful
of great ones that reached beyond the cycle of pointless silly melodies and thick
English accents and achieved true excellence. The Millennium never achieved true
popularity but their one album "Begin" retains a substantial cult following to this day.
What may initially sound like run of the mill 60s sunshine pop is really sophisticated,
beautifully executed psychedelic rock with dazzling melodies, memorable songs, and
delightful experimentation. Really sweet 60s sound without all the bullshit. For fans of
The Beatles, Love, The Zombies, Pink Floyd and The Byrds.
3
Hatred Surge


Deconstruct



Side project of the Insect Warfare bassist. Destroys any Insect Warfare release. A hybrid
of disgustingly abrasive powerviolence/punk and grindcore, with hints and splashes of
death metal sprinkled throughout. Noisy female shouts trade off with male death grunts
and punk like vox over a multitude of shaking amplifiers, hardcore punk progressions, dense
blast beats and tremendous snare fills. Undoubtedly unique and recognizable, boasts a lot
more of an original sound than most grind bands possess these days. For fans of Insect
Warfare, Converge, Circle Takes the Square, Gospel, Nails, Iron Lung, Infest and Loma
Prieta.
4
Talk Talk


The Colour of Spring



You've heard Spirit of Eden and Laughing Stock. But you haven't heard this. Truth
be told, this is perhaps Mark Hollis and co's greatest achievement overall, only
rivaled by Spirit of Eden. Yes, it's easily a better record than Laughing Stock but I
never liked Laughing Stock that much. It's okay. Insanely overhyped. Spirit of Eden
was way better. And so is this. Charismatic art pop/new wave with just the right
amount of gay, but not so much that it becomes an 80's cheesefest at any point,
odd seeming as prior to this record Talk Talk defined cheesefest. But Colour of
Spring is a different beast. They took the charisma and character of their two
previous albums (both of which are shit) but actually wrote awesome pop tunes
while experimenting with dense arrangements, slow post-rock-esque dirges and
colorful song structures. The perfect combo of 80s melodies and beats with artful
melodies and genuine songwriting. Not your average shitty 80s synth pop album. A
charming beast all it's own. For anyone who has heard and liked or loved either of
the Talk Talk records that came out of this. This contains awesome song craft of
pop and qualities from Talk Talk's later more atmospheric and new age jazzy stuff.
5
Tindersticks


Tindersticks II



If you've heard The National, Leonard Cohen, Tom Waits or The Magnetic Fields,
and enjoy any of them, you need to listen to this awkwardly constructed yet
majestically dark chamber pop album from indie rock band Tindersticks. They have a
huge cult following and it's totally justified. Stuart Staples has a weird baritone
voice, the band plays weird, brooding indie pop songs, and it just doesn't sound like
it could be any good on paper. However, it is. It's very fucking good. Their debut is
usually considered their masterwork, but the unforgettable highlights on this one
makes it edge the former out slightly. Phenomenally weird, yet remarkable on every
level. For fans of any of the bands I've mentioned above. Or anybody who likes
dark, jazzy indie rock.