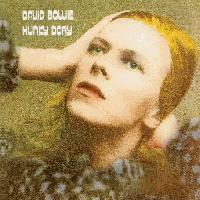 User
Reviews 2
Approval 100%
Album Ratings 428
Objectivity 61%
Last Active 04-21-13 5:34 pm
Joined 07-06-12
Forum Posts
0
Review Comments 20
7 Overshadowed/Under Appreciated Rock Albums

This list is in no specific order. These are some rock albums that I think rdeserve more recognition then they receive.
1
AC/DC


Let There Be Rock



"Let There Be Rock" is my favourite AC/DC record, but it always seems to be overshadowed
by Highway to Hell and Back in Black. It has "Whole Lotta Rosie", "Let There Be Rock" and
"Hell Ain't a Bad Place To Be". Those songs alone make it a classic. Not extremely underrated,
but it doesn't quite get as much recognition as it should.
2
Aerosmith


Get Your Wings



Aerosmith's sophomore album is an album hardly ever talked about. Everyone always talks about
"Walk This Way", "Love in an Elevator", "(Dude) Looks Like a Lady" and other popular Aerosmith
songs, but you hardly ever hear anyone talking about "Seasons of Wither", "S.O.S. (Too Bad)" or
"Lord of the Thighs". This is one of Aerosmith's rawest and most skillful musical efforts. This album
deserves to be ranked beside "Rocks" and "Toys in the Attic".
3
Emerson, Lake & Palmer


Tarkus



"Tarkus" is a progressive masterpiece. ELP is often praised for "Brain Salad Surgery", but this
album doesn't get very much acclaim from casual rock listeners. "Tarkus" isn't an album that
people would suggest to someone just getting into progressive, but it should be. The album shows
off how talented the trio is. The 20 minute title track alone is the reason this album needs more
acclaim. Also check out their underrated self titled debut album and "Trilogy".
4
Led Zeppelin


Presence



Led Zeppelin as underrated? Yes. Track 1 of Presence, "Achilles Last Stand" is a fan favourite
and my personal favourite Zeppelin song, but the rest of the songs off the album hardly get
recognized. Sure it isn't the best batch of songs that Zeppelin has conceived, but "Achilles Last
Stand", "Nobody's Fault But Mine" and "Tea for One" are fantastic songs that make this a great
album. "For Your Life" isn't too bad either, albeit a little too repetitive.
5
Queen


Queen



Queen II is a very underrated album, but it has gotten more recognition within the years, but
sadly their debut album has not warmed up to rock fans as much as it's successor. Queen
featured the mild hit "Keep Yourself Alive", along with other gems such as "Liar" and "Great King
Rat". The album isn't nearly as good as "Queen II", "Sheer Heart Attack" or "A Night at the
Opera", but it is a hell of a lot better than anything they released in the 80s. Check this out if
you enjoy classic Queen.
6
Rainbow


Ritchie Blackmore's Rainbow



Rainbow in general as a band are very underrated (well, the Dio years), but their debut is a hard
rock classic, or at least should be. Man on the Silver Mountain is one of the best songs attached
to both Blackmore and Dio's careers. It isn't the greatest album that they have been attached to,
but it is a great, heavy album.
7
Rush


Fly By Night



I'm proud to be Canadian, solely because of Rush (and maybe The Band, Neil Young and Joni Mitchell
too), but I am not proud that their second studio album is hardly ever talked about. Fly By Night has
some of the bands most hard rocking songs, such as "Anthem", "Fly By Night" and "By-Tor and the Snow
Dog". Some may think "By-Tor" was a failed attempt at an epic, but it is a damn good song for a band's
second album, that really shows off their early talents. Yes, "Caress of Steel" was a failure musically, but
"Fly By Night" is the exact opposite. It should at least be as popular as their earlier releases up until
"Permanent Waves".