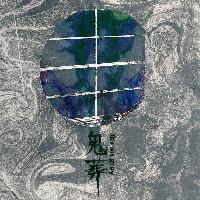 Release Date: 2002 | Tracklist

When I got my first Dir en grey album, Withering to death, It became one of my all time favorite albums. After every listen it got better. Once I had money I bought an older album, they're first one GAUZE. This was different from Withering to death, it wasn't as heavy and very different.. But I listened to it, many times, and just like Withering to death I loved it. Although they were very different, they were both amazing albums and that's because they were both by Dir en grey.
This album is kind of in the middle of their list of albums. The forth one if you include the ep MISSA. It's an amazing piece of work, and started they're change to new things.

The reason I think its a great album is because of the blend of music in it. There is heavy metal, little moments of techno split into the three Shinsou's, acoustic and just fast rock, slow rock, and their own kind of stuff you could say. Each member really gets into this album and you can tell that all of them worked really hard at as a team in it. So with a list of 16 tracks of music to get to, let's get started!

1. Kigan - Opening quickly with the strange guitar riff until Kyo comes in with the vocals, the album starts with this song that builds up more and more. The chorus suddenly jumps in with a catchy vocal "Victimization" repeated and after a little solo and very cool guitar riffs a roar is let out by Kyo which sets the remains of the song to alot of screaming. Not the best on the album but since it is just an opening it's still good.

2. ZOMBOID is a just a fast, fun song to really get the album going. The whole song is pretty simple, and the lyrics are disgusting (a good point ;)). Its a good one, just something to rock out to really.

Twentyfour Cylinders took me a while to get into but I really like it. The opening guitar riff is great. Its a slow song lasting 6 minutes long. Like most of Diru's slow songs it is beautiful. Throughout the verse a whisper of "Give me life" and "Give me high" make a great effect to Kyo's voice singing. That opening guitar riff keeps popping up in places too which is nice to hear. Kyo really sings well in this which is one of the reasons why its a great song.

FILTH - A single! This is song is very original starting with Kyo's strange "wooing" noise to open the song it starts with very heavy drums from Shinya and both heavy guitars from Die and Kaoru. Kyo sings strange in this song to go with the feel of it. It is heavy but kind of slow and dark at the same time. The chorus is incredibly catchy. "Fil-il-ilth High" is all that it is from Kyo but gets stuck in your head. The end to this song changes alot and has nice guitar picking with Kyo singing in a different tone to the rest of the song until it ends. A great song, very special I think.

Bottom of the death valley - Since the music was written by Toshiya it starts with a cool bass riff. Roughly, its a slow song but with moments of heavy music to Kyo's singing. Also Kyo's screams of "I" in the chorus line "I will go to the heaven's.." is a great part to the song. Its a great song but worst on the album (only because the others beat it)

embryo - Another single, and another beautiful song. It's a very dark song. It starts with a great tune that I could listen to over and over that plays sometimes again in the verse. Kyo's singing in the verse is dark and almost whispering, until he does actually whisper. Shinya plays great drums in this which work well with the song. A moment of guitar picking is another nice bit of the song. This song didn't appeal to me at first but after reading the lyrics I was amazed. The lyrics are amazing and the music goes great with it. It sends you out with the opening tune and a cool beat from Shinya. A really great song.

'Shinsou' - Here's the first dose of Shinsou. The three shinsou's are breaks to take a rest for the next dose of songs. No vocals, no instruments, just techno music for two minutes. Very unlike Dir en grey but its great! This song is just fun to listen to. Nothing special though.

Gyakujoutannou Keloidmilk is the title I always have to copy and paste because I can never remember all of it :P. Before a while ago, It was my least favorite on the album. Mainly because I didn't listen to it much. I didn't really like the starting so I usually skipped it. After listening to the whole song alot of times and reading the lyrics along I liked it alot! The starting is Kyo singing in a very high voice until a growl which sends in the heavy guitars. Its a simple song with a catchy chorus. Again, its nothing very special. Quite unique though. Good music and vocals switching from slow and strange in the verse to heavy in the chorus. A good song but not the best. (Can get stuck in your head alot too with that catchy chorus)

The Domestic Fu**er Family - *smile* Great. A song with a simple heavy guitar riff and alot of swearing :P A very fun song with back vocals (always good to hear). The break-down after the verse is great for moshing back and forth and Kyo's "whooping" sounds are fun to hear. A great track on the album if you want to rock out and shout "Fu**er!" alot.

undecided - Such an amazing song. A highlight of the album. This shows that if Dir en grey want to do an acoustic song, they do it good! Kyo's voice is so lovely in this song. It starts with a simple strum on the acoustic guitar and Kyo starts singing. Its so nice to listen to. The chorus comes in with the drums bass and electric guitar until the second verse with the same strum along with great bass skills from Toshiya and drums with a second guitar. The obvious best part of this song is the acoustic solo. Its an amazing piece with Kaoru strumming while Die does a great solo on his acoustic guitar. After this Kyo jumps back with the chorus, singing wonderfully again. If not the best, one of the best tracks on the album.

Mushi is a sad song. The lyrics are sad enough but the way Kyo sings them, almost crying, is even sadder. You can really tell he is getting into this song. Another acoustic song, with great work from Kaoru and Die making a great tune. The song is very nice all the way through and the ending is amazing, it builds up more and more and ends with a slow electric guitar solo which works perfectly with the song as it fades out.

'Shinsou' - Another chance to recover from Mushi. Not as fast as the first Shinsou and much shorter (Not even a minute long). Its pretty cool and sounds tattered, like its being played broken. A simple little tune, nothing to it really.

JESSICA - And one more single from the album! Its very pop-rock and is another fun song! Kyo sings very happy on this song which is great to hear. Its a great song thats really fun and... happy!

Karasu - A very very dark song. It starts with a little beat until the instruments start with a strange dark tune. Kyo sings slow and quiet on here to go with the feel. It's very cool to listen to. The chorus just jumps out of nowhere with a scream from Kyo and then heavy guitars and a lot of kyo screaming "Death Education". It then goes back to the slow, dark mood of the chorus until the chorus returns. Near the end is a little part that changes from the tune of the song with Kyo singing strangely until the screams come in with the chorus. A very cool and original song.

Pink Killer is the heaviest song on the album. The second it starts it blasts you away with heavy drums and fast guitars. The verse has the other band members shouting "Bust!" With Kyo continuing. The chorus also the other members singing "Dead and Dead. Killing Child!" With Kyo singing after them. Its all heavy, fast instruments and fast singing. The ending to this song is really powerful! Kyo starts to scream louder and louder until all the instruments stop and all you can hear is Kyo screaming something that is impossible to understand until the song ends. In short, a heavy song that leaves you thinking "Wow."

The album ends on this last Shinsou. A nice way to end the album this song has a beat in the background with a piano tune playing. The song is this piano tune basically. Its a lovely song and a nice way to end. Sunddenly the piano stops playing and thats the end.

This album is really amazing. As you can see I didn't really say "This is a bad song" because I really couldn't think of any bad songs! The album has a great mix of music and has 16 amazing tracks with the album lasting 1 hour 10 minutes. Well worth your money for this album. And personally, I (obviously) loved it and still do.