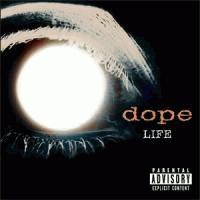 Release Date: 2001 | Tracklist

Dope seems to be a band that wants to get it's listeners to start doing something. With Lyrics like "What're you gonna do with your life"" and "Don't let them say / that you can't be the things / that you want / just believe in yourself." in the opening song "Take Your Best Shot". I like to call them "Punk-Metal" because of their lyrical content, especially in their newer stuff. I find this CD to be much better than the CD "Felons & Revolutionaries", but that's probably because they've matured as a band.

Ok, well as I've already said, the lyrics on this CD are excellent, but what about the music" The music is quite good too, but it's nothing all that special. The CD is devoid of solos and the riffs aren't super technical. The drumming is pretty great though. I'm glad they got rid of the "electronic" they had in Felons & Revolutionaries.

It's an excellent album overall, and three stand-out songs are "Take Your Best Shot", "Stop" and "Die MF Die".

Pros:
+More mature compared to "Felons & Revolutionaries"
+Some Great Lyrics
+Somewhat Unique

Cons:
-No Solos/Not Technical instrumental parts
-Less Unique than "Felons & Revolutionaries"

4/5

NOTE: This was originally a blurb, and i'm working on making it longer so it's a more useful review. Please don't needlessly neg it, since I didn't really want it to be a full review.