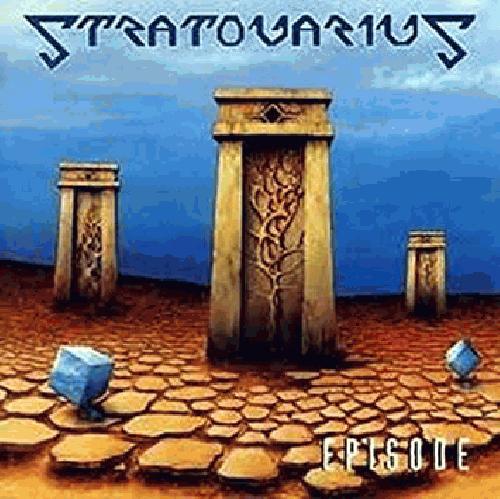 Release Date: 1996 | Tracklist

Dammit people I CANT believe that none of you have ever heard a great band like Stratovarius. Otherwise how come you havent reviewed a single album from them" Well forget that Im here to review Episode.Well the fact is that I dont have the time to give you an introduction to the album. So lets get on with it.

Here are the songs:

Father Time- (5/5): Well this is an incredible way to start the album. Here you have a fast, entretaining and a catchy song. It starts off with some ticking of a clock wich goes on withs some drums and a cool guitar riff. The verses are catchy, although the chorus isnt as catchy its very good. After the 2nd chorus the song continues with a good (although somewhat short) guitar solo. A very good song.

Will The Sun Rise" -(5/5): Another fast song, it is all very catchy the chorus, the verses, the pre chorus, its another very good song. It stays with the same rythm as Father Time so youŽll be enjoying this from the start to the end. A very good guitar solo alterning with a keybord solo follows after the 2nd chorus is inclouded. Great song. YouŽll love it the first time you hear it.

Eternity-(5/5): OK after 2 fast songs, Stratovarius slows it down with Eternity a 6 minute song with a slow tempo. The songs starts of with a non distorted guitar and soon jumps to the same riff but distorted, that is acompanied with keybord giving a good intro to the song. The verses are wery good, so as the chorus. Also has another good solo form Timo Tolkki. Compared to other slow songs Eternity is not boring its a very catchy song, one of my favorites.

Episode-(5/5): The 4th song is an instrumental one. Its only keybords and a guitar solo. It starts with keybord, a good riff that will remain the same the rest of the song. Then it goes on with a slow guitar solo, although its slow its not bad. It gives a good feeling to the song. I like Episode very much but because of its 2 minutes duration its not one of my favorites.

Speed Of Light-(6/5): Episode fades out to Speed of Light, the fastest song of the album. And I really mean fast. Its looks impossible to play on guitar. Although it lasts 3 minutes its an excellent song. The whole verse, the chorus, the solo its a perfect combination and it makes a great stand out song.

Uncertainity-(3/5): Mmmmm Uncertainity and Babylon are the 2 reasons why Episode doesnt get a 5. Its not a bad song, but just is as great as the rest. I mean after the 4 first songs you realize that the album is excellent but then you hear Uncertainity and your left wanting for more. It has a good solo, good verses and a fairly good chorus but just isnt as good as the rest.

Season of Change-(5/5): The slowest song on the album. The verse is slow and somewhat long thats the only complain. But the melodies are great, just need to hear it completely to realize that its a great song. It haves a great keybord solo and is acompanied with violins and stuff.

Stratosphere-(6/5): Has to be the most cachiest song on the whole album. Its an instumental song of almost 6 minutes. Just like Stratovarius likes it, its a very fast song almost as fast as Speed of Light. The main riff includes a minor scale that just goes perfect with it. A superb instrumental song.

Babylon-(3/5): The second reason why Episode didnt make it to 5. As with Uncertainity, Babylon is not a bad song but just isnt as good as the rest. It starts with like banging of a battle

Tomorrow-(5/5): Tomorrow is more like a pop influenced song. Its the most comercial song on the album. Its good anyway, its got a catchy chorus and verse. Although i have a little doubts on the lyrics. Its a great way to regain the rythm of the album that was lowered with Babylon that is not a fast song. Tomorrow doesnt have a long solo thats the only complain. But its a good song.

Night Time Eclipse-(6/5): One of my favorite songs. It starts with non distorted guitar riff that has a like classical-influence. Then just like Eternity it repeats the riff but distorted. Takes some time to start but great song. The verse and the chorus are excellent, and are very catchy. Although its not a fast song and it lasts almost 8 minutes its a very very good song.

Forever-(5/5): A ballad that has no distorted guitar or solos or drums. The melody is good and starts of with violin. Have no complains about this song I do like it. Its a good slow ballad.