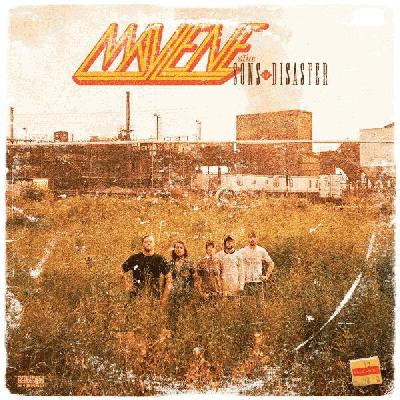 Release Date: 2005 | Tracklist

Maylene and the Sons of Disaster is a rock project fronted by a former metalcore vocalist; in this case, former Underoath vocalist Dallas Taylor. But unlike the recent load of rock-ish metalcore that's rotted my ears (Bedlight For Blue Eyes, Fight Paris, Gods). I'll have to admit despite my rather tunnel vision view on metal and rock adversity, this is the best of the 'rock' projects I've heard this year.

The band and concept of the album is named after the life and death of Ma Barkers legendary Southern Crime gang of the prohibition era. MatSoD is an attitude filled, earthy, swampy, hazy, rock tinged take on metalcore that reminded me of a modern incarnation of Zodiac Mindwarp and The Love Reaction but with a leaner metalcore sheen and without the chauvinism. Taylor provides a salty rock croon but injects enough harsh screams to keep it vaguely 'core'. His clean voice is also soulful and laced with a smoky bar room swagger.

My subconscious foot-tapping and singing along clued me in to the album's crafty song writing as "Caution, Dangerous Curves Ahead" and the sinfully catchy chorus of "Gusty Like the Wind" impressed me early on. "Hell on The Rise" is gritty and mean with a burly, Whiskey drenched groove, that again causes involuntary neck and foot spasms. "Tough Like John Jacobs" is the sort heat reflecting off a desert highway road anthem that makes Redneck rock fans salivate. In fact, this entire album cries for dusty open road with the top down and a hot, overly made up Southern belle in the passenger seat and a fifth of Jack Daniels in my lap, or the other way around (though I imagine the band's Christian background would frown on such occurrences). Album closer "Just Wanted to Make Mother Proud" is the perfect acoustic closure that I can imagine many a large banged gal resting her head on short sleeveless denim shoulders during kicking gout time at a smoky, broken glass littered bar somewhere in the South.