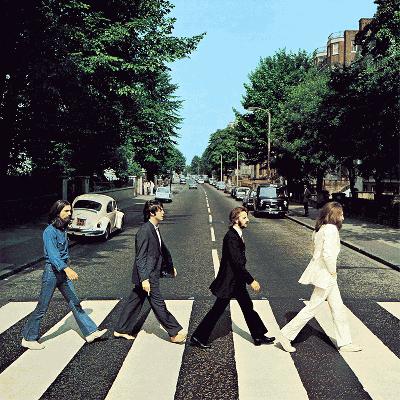 Release Date: 1969 | Tracklist

As the final album RECORDED by the Beatles (Let it Be was recorded before this album, but released afterwards), it certaintly allows the group to go out on the top of their game. The first two tracks, "Come Together" and "Something", remain hallmarks of oldies, classic rock, and even soft rock stations all over the United States. Harrison's other composition, "Here Comes the Sun", is another personal favorite, as well as an FM radio staple. Ringo's sole effort, the quirky "Octopus's Garden", is a rollicking good song, and segues nicely into the epic (for the Beatles) "I Want You (She's So Heavy)", one of the longest songs recorded by this group. On the first side, however, the only disappointments I find are "Maxwell's Silver Hammer" and "Oh! Darling". The former has an interesting story, but doesn't do much for me when listening to the record. The latter is far too indulgent to be taken seriously, despite McCartney's vocal performance.

The second side, basically one huge medley, is a masterpiece. Moving effortlessly from the Indian and classically influenced "Because" to the gentle "You Never Give Me Your Money", it starts off rather auspiciously. The next several tracks move quickly from one to the next. The next three songs are all Lennon compositions, and move from psychedelic ("Sun King") to rock ("Mean Mr. Mustard" and "Polythene Pam"). The next three are Paul's contributions. "She Came in Through the Bathroom Window", despite being a shade less than two minutes long, is as developed as "You Never Give Me Your Money." "Golden Slumbers" is one last "pretty" Beatles song, with prominent piano work (the cover by Ben Folds is a must-download), which finally leads into "Carry That Weight", where not one, not two, not even three, but ALL four Beatles sing the opening lines. This track alludes back to "You Never Give Me Your Money", and then quickly delves into a "gloomy" part, somewhat falsely.

The album then jumps into "The End", which is fitting for this album, being the final recording by the group. The word most appropriate is "anthemic", as it literally jumps out of nowhere with a driving drum beat, excellent guitar work, and sparse vocals. It also features the ONLY drum solo recorded by the Beatles. After this brief interlude, George, Paul, and John participate in a 3-way guitar battle, trading solos over 2 bars each, culminating in a piano vamp on one chord, the immortal last lines, and an orchestral outro. The 25 second "Her Majesty", originally slated to link "Mean Mr. Mustard" and "Polythene Pam", finishes the album out.