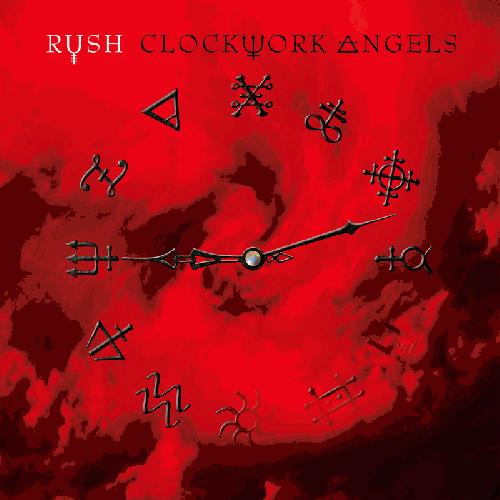 Rush

Clockwork Angels

Release Date: 2012 | Tracklist

what it do brahs, tokeman 5000's back to review the newest rush album. so basically i dig rush since my dad likes them (he used to toke up like mad in the 70s, hell everyone in the 70s toked so thats no surprise but i got a pic of my dad posin with his bong he made and he doesnt smoke no more cause he's old and *** but he got fried in the day) and my nerdy toke pal naury is a huge rush fan and sometimes he'll put on caress of steel and we space out and get so high, funny how the music syncs up with how you smoke cause rush just has that chemistry about em. thats a name of one of their songs too, naury's a big fan of it cause he's a chem major. i majored in philosophy and then i changed to art, both are good fields to toke to and just sit and chill and think about *** or draw *** and you can come to any of those classes high as *** ahah its awesome brah.

but anyway june 12th the new rush album came out and of course naury he's a bigass rush nerd lol and he picked that *** up. i was tryin to get him to throw some money my way so i could buy an o and id share with his nerdass but whatevs i think he made the right decision with this ***. plus i already had plenty of smoke stored up cause i been usin the one hitter to conserve like a mo***er ya feel me" haha and yeah naury drives up and he's blastin some *** and i'm like damn that sounds like the rush singer bitch, she's ugly but she got a greatass voice and it's killer to toke to cause sometimes she sounds like a guy and then sometimes like a girl either way she gets me even higher. so he walks in my pad and i'm gettin out the bong already cause man you cant not listen to these bitches high you just cant do it. rush sober is like eatin sober or checkin the mail sober, its for squares and pussies and ***. also its retarded i cant get high checkin my mail, we gotta elect ron paul in november. anyway naury has a cd in his hand and i'm like nigga what you got a cd for" its 2012. and he's like tokeman check this *** out it was worth every penny. at first i wasnt convinced cause like i said i wanted to buy an o and i'd share with naury and some my other smoke bros as i always do cause i ant a greedass bitch or nothin but i keep a bit for myself. glad i kept a bit for myself cause as soon as i hear the first notes of caravan when naury puts in the cd, i was like *** i wanna get high to this alone and zone out phish-style. i saw phish last year, it was ***in raw but yeah caravan is so ***in heavy and im takin killer bong rips and gettin spaced out like a player on this ***.

anyway BU2B is next and the lyrics trip my ass out, its like, the drummer neal was really brought up to believe. i dunno what the *** he was brought up to believe but it was some heavy trippy *** whatever it was. next song is clockwork angels, got good beats good rhythms and in the middle of it naury was so fried and we put the cd in his car and stopped at hardee's. now i normally try to eat organic and *** but when you get so high you crave meat and *** and hardees got the best burgers in town. we used to have a killer white castle but it got bulldozed cause rat infestation plus we already got krystal and oldass dudes didnt wanna switch restaurants and theres a nastyass long john silvers there now, *** that rankass *** dog. anyway we stop at hardees and i got a mushroom n swiss thickburger. it took a longass time to order cause we didnt even turn down the music to hear the chick at the drive thru and by the time we got up there it was on carnies and you could tell the bitch takin naury's money and *** didnt dig the tunes cause i was askin for extra napkins cause i dont dig gettin my hands all greasy and *** and she was like WHAT" I CANT HEAR YOU! and she looked like a ***in retarded person hahaha me and naury just laughed and got our burgers and sped off blastin seven cities of gold which is another sweet ***in tune.

so were cruisin around town windows down blastin this record and i'm thinkin damn i gotta go see rush when they come back around. naury's already got tickets, i spend most my cash on weed and sometimes hardees as yall ***ers already seen and since i dont feel like spendin 2 gs of dank on a rush ticket (40 bucks in case yall dont know, some of you pussies still buy mids but i aint bought mids since that 311 gig at the metro center cause all the dank in town'd been bought up cause 311 is primo smokin music) and ill prolly just pay back naury in bud. like, give him joints or somethin and he'll gimme a rush ticket and i heard they are raw in concert, my dads seen em like 20 times but i cant get high around my old man, hes got bad vibes. anyway so by the time we get home we got 2 joints left on the album (not 2 joints irl, we got like a ***load of weed, like i said i'm the smoking king) and wish them well is playin and im just blown away. since it's the 11th song on the cd me and naury take 11 bong rips before the song starts and we are ***ing friiied and this song has so much melody and ***, its like unbelievable and me and naury are so fried.

last song comes up and that hardees burger from earlier is startin to take effect if you know what i mean haha, i gotta go *** but im too high to move and i just let the garden play through and i just chill and space out as i *** all over myself. haha dont tell no one though. so im layin there just listenin to the garden and im thinkin its the best song ever and i *** myself and then like 30 seconds later naury ***s himself (he got the bacon grilled cheeseburger) cause we are both way too high (haha sike bros, no such thing as too high) and we are layin there in pools of runny *** jammin to the garden. cypress hill was pretty raw when i saw em but damn nothin tops this.