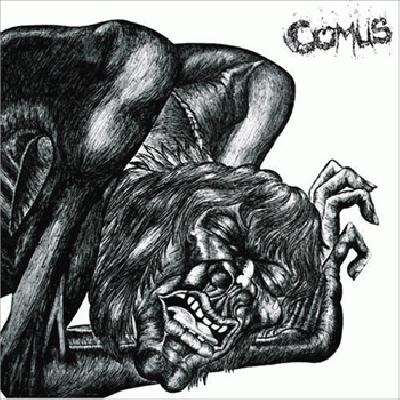 Comus

First Utterance

Release Date: 1971 | Tracklist

I've always opposed those who see art primarily as a means of expression. To scream profanities at a wall is to express oneself, yet it is certainly not art. Art is primarily a creative exercise, meaning thus that the artist's primary concern is to create something new, a sort of micro-cosmos in which her or his ideas can shine through. My favorite works of art have thus always been those that manage to create a sort of self-contained universe that convincingly transports the listener, be it The Lord of the Rings, Don Quixote, De Goya, Star Wars, or Zelda for that matter. Or of course, Comus.

"First Utterance" was released in 1971, and though its vibrant experimentation certainly fits into the rising English prog scene of the time, the essence of the record is entirely unique. A conceptual album, more so than a concept album, the album deals with themes of oppression, abuse and brutal violence, yet tackles these themes in a very anti-literal way, through means of stories and painted scenes, rather than resorting to mere diatribes. This helps set the album's fantastical tone, almost like a very twisted fairy tale.

The album's greatest strength, the attribute which in my eyes gives its status as a true classic, is how wildly imaginative every aspect of the work is. The instrumentation for one is far from orthodox, acoustic guitars are masterfully skip their way through strange chord inversions, backed by a myriad of acoustic percussion instruments, as well as the occasional flute. On top of this almost campfire-like rhythmic and harmonic base come the violins and the vocals, which do their best to portray utmost insanity. The violins are played masterfully, often slightly out of tune with each other, often going out of key, often jumping octaves in truly spine-tingling ways. The vocals, the lead being sung by a high-pitched male and backups by an even higher pitched female, are similarly wild.

The song structure similarly, is also twisted, complex, and slightly confusing. The album jumps casually from soft and moving ballad-like passages, to frantic conga-filled atonal madness. Though at first this may turn one off the album a bit, after a few listens it becomes evident that the album would work no other way. It is the combination of all these things; the unsettling vocals, the folky but off instrumentation, the recurring and disturbing lyrical images, the story like song structure, which make the album such an absorbing experience. Listening to "First Utterance" isn't simply walking into a trippy jam session, or listening to some dudes babble endlessly against violent control. When you listen to the album you are transported, you create an endless array of images in your mind; you not only listen to, but truly feel the disorientation, the confusion, the intense emotion that the album so successfully conveys.

"First Utterance" is brilliant in the sense that is wildly creative without losing the ability to impact the casual listener, it is experimental and self-indulgent without allowing these tendencies to be the albums focus, but rather using them to help create a mood: a world of images and feelings that captures the listener more and more with every listen.