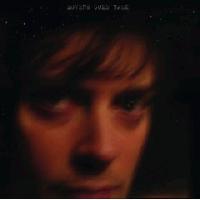 Release Date: 2007 | Tracklist

For those of you that have never before heard of Happy Chichester, check him out. I first saw Happy Chichester this past January at Jefferson Theater in Charlottesville where he opened for the much better known underground trip-hop artist RJD2. I was initially puzzled as to why a harmonica-touting guitar strummer was on tour with RJD2, but by the end of the show, it was clear that the two, although complete sonic opposites, were well matched in their ability to enchant the audience with their gut-wrenching performance of quirky sounds, dueling melodies, and unchained energy.

Musically, Happy Chichester represents a keen break from the synth-and-sample prone RJD2; instead of turntables and pads, Chichester used a looping pedal to layer driving rhythms under a host of different instruments, including piano, guitar, harmonica, and vocals. For instance, on one of his opening songs, Me and My Machine, Chichester began by beat boxing into the mic, looped that sound, strummed a simple guitar melody, looped that, and performed the rest of the song with the loops as the backdrop to his acoustic guitar and vocals. As such, the songs unfolded much more in narrative form, and it was interesting to see all the different instrument tracks build upon each other to create a much more complex musical entity. While at times, his reliance on the looper did tend to sprout simpler sounds, in the end, I felt that Chichester did a flawless job of mixing together catchy melodies with driving beats. Chichester's crowning point, however--and most certainly one reason why he won a spot on this tour--was in his delivery. I felt that he, as well as the other two better known performers at the concert, thoroughly enchanted the audience through his stage antics. Chichester was not at all afraid to stomp his feet to the beat, sway furiously at the piano, and jump around the stage during his set. His energy and passion for music was infectious, and looking around at the mass of nodding heads, it was clear that the audience was similarly gripped by his performance.

I liked Chichester's sound enough to purchase his album after the show. His first solo studio album, entitled Lovers Come Back, consists of 13 tracks ranging from the more energetic--tracks such as Artificial Fanfare (Music in My Head)--to more mellow, love-centered ballads, such as the conspicuously titled Lover and Moonlight. While the majority of the songs on the album stick to the time-tested four-man band formula--guitar, bass, vocals, and drums--Chichester mixes it up on a few tracks, incorporating different instruments and effects to produce stretches of technosonic music. He does this most notably on Shadows Remember the Day, which begins with a heavily distorted guitar and vocals, and digresses halfway-in, losing the vocals completely, to a long ambient stretch of heavily processed bongos, modulating synth strings, wah-wah'ed guitar , and a flanged sound that most closely resembles laser raindrops. On this track especially, Chichester's musical range is as extensive as it is enjoyable: at times, you feel as if you are swaying to the savage rhythms of the jungle, at other times, within the messy confines of an Iannis Xenakis composition. Overall, a must listen for any music enthusiast.