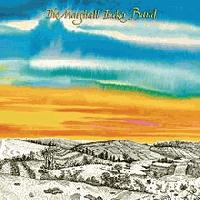 Release Date: 1973 | Tracklist

This self title was Marshall Tucker Band's debut album. It is marginally their greatest work. The band finally came togther 1972. All members come from Spartanburg, South Carolina. They signed with Capricorn Records and started opening for their labelmates The Allman Brothers Band. These two bands started to define Southern Rock. Marshall Tucker Band plays rock, country, jazz, blues, and does it all beautifully. If you like the Allman Brothers Band, Pure Prairie League, Wet Willies, or jam bands then you will dig this CD.

1. Take The Highway - This song displays some of the great song writing seen throughout the CD. Toy Caldwell wrote all of the band's songs. It is a great rockin' jam. Powerful vocals from Gray and some great flute playing by Eubanks. The song evolves into a short jam at the end. This is one of their trademark hits.
5/5

2. Can't You See - Toy Caldwell does an excellent job singing this song. It is another one of their trademark hits. This song has a great drum beat and Jaimoe does a great job on the congas. As usual powerful guitar solos make this song even better.
5/5

3. Losing You - "Losing You" let's you take a breath after experiencing those first two tracks. Excellent vocals and writing. Jaimoe does a great job with the guitcongas and the guitars flow nicely throughout this slow love ballad.
4/5

4. Hillbilly Band - It doesn't get much more Hillbilly than this. Amazing fingerpicking on this fast paced song. Lyrics are fun and upbeat. The fiddle adds a great element to making this an authentic hillbilly jam.
4.75/5

5. See You Later, I'm Gone - This is probably the weakest song ont he CD, extremely country. This song allows you to chill after you went crazy listening to "Hillbilly Band." The song has some great writing and excellent steel guitar. This song has grown on me but to a new a listener it's just a boring song compared to the greatness of the others.
3.5/5

6. Ramblin' - Wow. This jazzy jam really gets you going. Saxophone, fast drums, awesome guitars, fast paced jam. Excellent bass work throughout this song, amazing guitar solo, and some nice organs keep playing in the background. If you want to see the Marshall Tucker Band's talent musically this would be the song to check out. They really just rock in this song. It's noticeably jazz-influenced. Great powerful vocals. My second favorite song on the CD.
5/5

7. My Jesus Told Me So - If only all Gospel music was like this... Heh, this rockin' gospel song is an ode to Jesus. Still a cool song, nothing too special about the music. It's probably better then I think, but it's after "Ramblin' " so it's kind of overshadowed (or undershadowed..I dunno:confused:).
3/5

8. AB's Song - This song is dedicated to writer Toy Caldwell's wife Abbie. A nice acoustic love song, only 1 minute long.
4/5

9. Everyday (I Have The Blues) [Live] - This is my favorite song on the Cd. A great 12 minute jam with some powerful vocals mixed in. The crowd really gets into it, how could you not. Great percussion, excellent fingerpicking, solos are amazing. It's a bluesy jam. The guitars in this song are really great.
5/5

This CD is a must-have for any jam band fans or any classic rock fans. If you have this one you don't need much else other then their new CD of Live Recordings. For me this is a 5/5 easily.

Final Rating: 4.8/5

This is also my first review, I probably should've waited longer to do this one until I get better at reviewing because this is one of my all-time favorites.