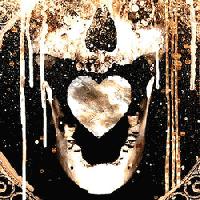 Release Date: 2006 | Tracklist

Dead Hearts' music originally roped me in because of its overt rock n' roll influences. The band draped their foundation in driving, lightly melodic hardcore with all sorts of classic, catchy guitar riffs and head-nodding tempos, effectively balancing primal aggression and rocked-out influences. While those first EPs haven't lost their merit, they don't stand as strong and confident as Dead Hearts' evolved, first full length, Bitter Verses.

Bitter Verses tones down the traditional rock n' roll and, in its place, favors big, plodding buildups and unadulterated rage. Where almost arena-friendly riffs once resonated, climactic peaks and straightforward, galloping tempos now take precedence. The album loses a lot of the immediately catchy appeal of Dead Hearts' self-titled EP, but it's sure to seem more relevant once the latest wave of rock-influenced hardcore loses some steam; and let's face it, it already lost a bunch with The Suicide File's demise.

Blending their accessible nature with a more pronounced Modern Life Is War influence and upped intensity, Dead Hearts' songwriting hits with a harder impact and sticks to listeners more like rubber cement than a flakey glue stick. From Bitter Verses' very beginning, it's apparent that something's different; the first song's slow, rhythmic drumming and soft, distorted guitar strumming eventually blossom into a pulsating mix of pounding drums, guitar layering and singer Derek Dole's compelling screams of "These are the restless nights / These are the sleepless nights!" A similar sort of linear structure rears its face throughout the record -- the marching "Epitaph" is one hair-raising occasion -- and adds an appreciated contrast to the album's high-speed rippers.

"Hope," a four-minute venture into raging melodic hardcore, highlights the band's movement toward outright aggressive playing. It's relatively long, but the tight chord progressions and brisk tempos seem to wrap up like the song is two minutes long -- begging for a repeat. Whether Dead Hearts is playing hard and fast or hard and restrained, Dole's powerful barks and the tastefully placed gang vocals forcefully accent the music. While he sounds a lot like Give Up The Ghost and Some Girls' Wes Eisold, his pained voice matches the pained, personal lyrics and carries genuine sincerity.

Between the let-it-all-out aggression and textured, varied musicianship, Bitter Verses is a story of improvement. This is the record that should tear Dead Hearts out of obscurity.