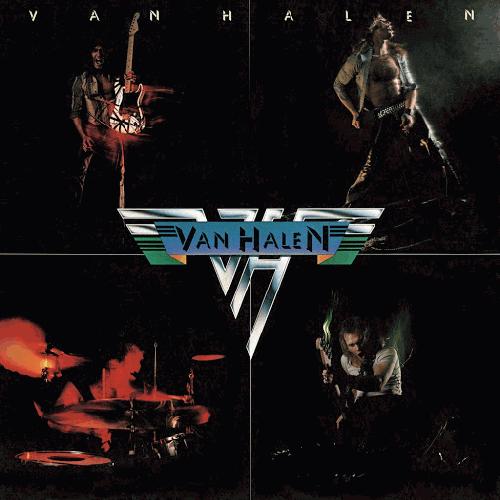 Release Date: 1978 | Tracklist

Ah, Van Halen. We know 'em. They came in the late 70's with this album and rocked our faces off. Soon, they became one of the most popular bands in the world. But, like most bands, they started to lose their greatness when David Lee Roth quit and Sammy Hagar came along. Oh well, I guess all good things come to an end. Sammy didn't suck, but I like the simpler Van Halen better. Van Halen with 60 minute albums doesn't work for me.

"Runnin' With The Devil" is first, and I think it's safe to say that we've all heard this one. It's got a nice solo with catchy riffs. Great chorus and very catchy. "Eruption" is the the second track, and it's just one instrumental guitar track. It really shows off Eddie Van Halen's guitar skills. Good song right there. It ends too soon though, because it's only about a minute and a half. Amazing solo. It's the song that prove's Eddie's greatness. "You Really Got Me" is track number three. It's a cover of a song by The Kinks that everyone has heard. It's got a smooth chorus, nice backing vocals, and the solo is great. The Kinks version is like the VH version, but the VH version is much more of a hard rock tune.

The fourth track is "Ain't Talkin' 'Bout Love". Lots of apostraphes. Guitaring and bass-playing flow well, and I like that. Excellent chorus, and a nice intro. "I'm The One" comes up next, and it's fast as hell! The vocals rock, too. "Jamie's Cryin'" is the sixth track, and everyone has heard this song, as well as "Runnin' With The Devil". It's catchy as hell and it's got a great chorus. "Oh, oh, oh, Jamie's Cryin'" The guitar is very good in this track. Everything flows perfectly. Track seven is "Atomic Punk", and it's not as good as the other songs. Just feels so...compressed, as another reviewer once said. I guess we both have the same opinion on this song. However, I really like the guitar solo.

Eighth track is "Feel Your Love Tonight" and it's the worst song of the album. Not a thing stands out for me in this song except the chorus. "Little Dreamer" is a pretty bluesy song with some nice backing vocals. The thing that stands out for me in this song is the bass playing. The bass playing is very good! "Ice Cream Man" is the tenth track, and it's accoustic, but it sure doesn't stay accoustic. Like "Little Dreamer", the bass playing just flat-out rocks! It's pretty bluesy too. The eleventh and final track is a song by the name of "On Fire", and this song is on fire! It's a lot more heavier than most of the other songs. Bass playing is very good, as well as the chorus. Some other nice parts to the song like Roth's scream. Everyone likes that part. And by everyone, I mean me.

Van Halen's debut album "Van Halen" gets a 4/5. Some great hard rock tunes here, folks. Damn good stuff.