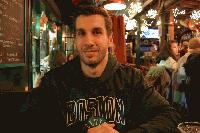 User
Reviews 7
Approval 92%
Soundoffs 1
News Articles 1
Band Edits + Tags 0
Album Edits 0
Album Ratings 293
Objectivity 66%
Last Active 02-09-18 1:00 pm
Joined 01-17-13
Forum Posts
0
Review Comments 198
Shaw's 2017 Rock Hall Picks

Another year, another group of artists has been nominated for induction into the famous Rock & Roll Hall of Fame. This distinction seems to mean less and less with each passing year, with an ever growing group of musicians and artists flat out admitting they don't care if they get in, but that doesn't obscure the fact that its yearly recognitions can provoke interesting debate about the merits of the eligible artists, and in that spirit, here are my picks for who should get in out of this year's nominated class. Since, so far this decade, the Rock Hall has inducted an average of six artists per year, that's the number I'm going with for this list. As for the rest, I intend to argue why they either should not be inducted, or why they deserve to get in, just maybe not this year. Let me know what you think, as mine is just one man's opinion, and I hope you enjoy the list!
1
Bon Jovi


Slippery When Wet





Oh god I hope they don't get it. The past few years have seen a string of pop rock bands, whose quality ranges from mediocre to horrid, make it into the Rock Hall. Bands such as Journey, Hall & Oats, Chicago, Heart, and more all help illustrate this trend, and while I would argue Bon Jovi absolutely should not be inducted, history is not in my favor. Their music was always over polished and devoid of any real depth beyond its accessible hooks. They rode out on a wave of bad but easily marketable hard rock acts that found huge success in the MTV era, but who now appear horribly dated now that the collective music scene has moved on from the brutal cultural hangover that was that era. The Rock Hall needs to buck this trend and keep Bon Jovi out.

2
Kate Bush


Hounds of Love





Kate Bush is more than deserving of an induction to this class. Not only did she lend her instantly recognizable voice to some fantastic albums over the years, but she became a prog rock legend in her own way. Bush lives a life of almost complete privacy, doesn't tour, and hardly ever releases new material, yet whenever any new work of hers does come out, she manages to stun us all once again with her incredibly passionate songwriting and disarmingly beautiful arrangements. With other genre stalwarts like Rush and Yes finally in the Hall, the odds have never been better for someone like Kate Bush to get in, and the organization would be all the better for having someone as compelling and fiercely individualistic as her.

3
The Cars


The Cars





The Cars are credited with merging a wide variety of genres into a streamlined style that was readily accessible to listeners. As impressive as that might sound, their product was delivered in such a stale and uninteresting way that it renders that achievement totally obsolete. What use is combining different sounds like rockabilly and synth rock if it doesn't amount to any worthwhile material? Benjamin Orr's vocals failed to sell any song they wrote, the instruments were completely neutered by overzealous production and unimaginative playing, and one only needs to realize that their debut came out the same year as Van Halen's to see how horribly obsolete their sound truly was. The Cars are a sacred cow of a band and should definitely be omitted.

4
Depeche Mode


Violator





A few years ago it seemed unlikely that the Rock Hall would see such a surge in interest for genres like hip-hop and rap, what with how notoriously conservative they can often be, yet now that those genres are being far better represented, it isn't illogical to think some electronic rock groups might follow suite. Depeche Mode would definitely be a deserving candidate for entry, and if your ideas on what the Hall represents are liberal enough, it's not difficult to see them as a worthy candidate for this year's class. Whether or not they deserve to get in this year could honestly come down to the personal preference of the individual, and it is for this reason that I leave them out. That said, they have a strong discography and an immense influence within their genre, so if they got in in a later year it wouldn't break my heart.

5
Dire Straits


Dire Straits





Dire Straits were a very competent throwback style rock band. While the rest of the music world was feeling the seismic impact of the punk revolution, Dire Straits succeeded by creating a smooth and streamlined sound more influenced by familiar genres like folk and blues, and, despite the fact that they resembled very little of what was selling at the time, they managed to filter their style into a successful musical career. That said, for all they did in their time, there is little that they accomplished that other acts like Springsteen or The Outlaws didn't do sooner and arguably better. Letting them in at some point wouldn't be an affront to the genre like letting in, say, Hall & Oats was, but if they never got the ticket it wouldn't be a huge loss.

6
Eurythmics


Touch





For all they wanted to do, ("music for intelligent dancers" was the gist of their mission statement), the Eurythmics never built up the strong music catalogue to match their ambitions. Two of their albums are still broadly played in dance music circles, but the remainder of their musical creations amount to over polished, far too long compositions that have gradually waned in importance as their style of dance music grows increasingly dated. Beyond commercial sales, it is difficult to fathom why this group is even up for nomination, and hopefully we won't have to watch them accepting an induction any time soon.

7
The J. Geils Band


The J. Geils Band





It wasn't far into their career that the J. Geils Band abandoned their R&B infused blues rock for a more sterile pop rock sound, but even before they made that incredibly negative, though lucrative, career move, they still never managed to sound like anything more than a weaker, later version of The Paul Butterfield Blues Band. The early 70s was crammed with a huge number of groups that attempted to innovate while sticking to familiar styles of music, and while bands like Aerosmith, Led Zeppelin, and later AC/DC managed to do this whilst forging impressive sounds in their own right, the J. Geils Band never had such luck. Their transition to pop music only made their quality go from lackluster to outright poor, and for that they should be kept well clear of the Hall.

8
Judas Priest


Painkiller





Another big yes, and a long overdue one at that. While Judas Priest may not have been the ones to invent heavy metal, it can be argued that they have done more than any group to shape its principles into what they are today. Priest pioneered the leather clad, motorcycle riding, fiercely masculine image that is commonly associated with the genre, and they backed it up with amazing songs topped off by a masterful two guitar assault that even now is the standard by which most other metal bands are judged. And of course Rob Halford's peerless vocal capabilities, which could range from melancholic laments to blistering screams, have left a timeless staple on popular music. It's a sin that these guys, and many of their metal peers, aren't in the Hall yet, but here is the opportunity for change.

9
LL Cool J


Mama Said Knock You Out





With the inductions of acts like NWA and Tupac into the Rock Hall, it is likely more rap oriented groups will continue to follow suite, and if LL Cool J is the next one we get, I wouldn't complain; he was one of the pioneers of the ghetto blaster style after all. That said, I don't think this should be his year. Rap music has been a vital cultural touchstone for more than three decades now, and while it's good to see its players getting recognized now that their time of eligibility has come, there are other, more important omissions that must be addressed first. Metal remains almost a non-presence, punk is just as bad, various lesser genres haven't even appeared at all. Cool's style was unique especially for his time, but there are a few other acts that take priority here.

10
MC5


Kick Out the Jams





MC5, along with The Stooges and New York Dolls, are famed for playing punk before punk was a thing. Their impact is immense and certainly bands like the Ramones and Sex Pistols would have sounded much different without them. That said, the fact that they don't quite manage to measure up to the caliber of some of the other artists on here, and the fact that their reputation probably rides more on their "Kick Out the Jams" song than the rest of their catalogue combined, means they probably don't deserve to have this be their year. Sometime in the future? Sure. They genuinely were far ahead of most of their peers sonically and any band that innovative definitely deserves a nod at some point, but again, not yet.

11
The Meters


The Meters





This is the fourth nomination for The Meters, and the third of the past five years, and with the impressive resume they've built for themselves, it's surprising they haven't gotten in already. Their early releases are some of the most important recordings in the development of funk music, with their tight instrumental arrangements influencing countless artists that came after them. Even after they added vocals to their sound they lost none of their impact and remained a strong creative force in the genre right up to their late 70s break up. Their session work for artists like Dr. John and Lee Dorsey only further their reputation and help make The Meters a group certainly worthy of induction this year.

12
The Moody Blues


Days of Future Passed





Any prog fan worth the oxygen he breathes will tell you how amazing The Moody Blues' debut album is. Days of Future Passed is one of the most sublime experiences you will ever have within the genre and stands confidently beside anything released by bigger bands like Pink Floyd or Genesis. Unfortunately, that record remains the undisputed pinnacle of their career, and while much of the rest of their catalogue is excellent, it doesn't quite contain enough creative muscle to push them past other nominees like Rage or fellow prog veteran Kate Bush. In the future they should definitely get the honor, but this is yet another case of a great band simply not quite making the cut.

13
Radiohead


OK Computer





Yeah, these guys are definitely getting in. I don't even know what I can say about this group without being redundant, but let's at least try and hit the basic points. Radiohead are one of the most widely acclaimed music acts of all time. Beginning as a moody, but highly entertaining alternative group, their ventures into art rock territory only seems to get more incredible as time goes on. Unpredictable, experimental, and completely unique, Radiohead are studied so much by music scholars that it's actually gotten to the point where I once watched a ten minute video someone created about a mistake Thom Yorke made at a concert once. And the crazy part? The video was fascinating. Radiohead are a near certainty to get in this year and they more than deserve it.

14
Rage Against The Machine


Rage Against The Machine





Deeply flawed politics and infuriatingly self-righteous nature of some of the band members aside, there is no denying that, back in their day, Rage possessed one of the most furiously abrasive sounds in the rock world. Tom Morello's guitar work is instantly recognizable and freakishly creative, and he's backed up by one of the best rhythm sections in the history of mainstream rock music. With furious raps laid atop such an unforgiving musical assault team, and with politics playing an increasingly transparent role in artistic award selections lately, Rage Against the Machine would be a fine pick to join this year's Rock Hall class, even if they'd probably find some way to be tools about it.

15
Chaka Khan


Chaka





Rufus was an excellent funk group and are widely known for launching the career of Chaka Khan, the "Queen of Funk." She and the group have both been nominated in the past but have failed to gain admittance up to this point. If this were their year it wouldn't be heartbreaking, especially since there aren't any female led funk acts in there yet, but unfortunately, despite their strong catalogue, here they get muscled out by some of the other contenders. There isn't much that they did from a musical standpoint that wasn't accomplished at one time or another by other funk acts like Sly Stone or Parliament-Funkadelic, and while they are still an important milestone in the genre and deserving of the honor, they shouldn't get it just yet.

16
Nina Simone


High Priestess of Soul





The Rock Hall has generally been very good when it comes to recognizing blues and soul acts, but Nina Simone, (along with Taj Mahal), seems to be one of the few remaining legends that hasn't earned her ticket despite deserving it. Not only was her work startlingly diverse, ranging from blues to soul to jazz and orchestral and beyond, but her absolutely timeless voice ensured that any who heard her play would instantly know who was singing. Her deep tones and powerful personality both on and off record have allowed her music to stay alive through numerous generations, and this is a chance for the organization to do some final cleanup work to truly make their selection of blues and soul pioneers to feel complete at long last. Nina is a yes.

17
Nina Simone


I Put a Spell on You





(This entry is actually for Sister Rosetta Tharpe) Sister Rosetta Tharpe was another blues singer with a fantastic career, and some even credit her with releasing the first actual rock song, her single "Strange Things Happening Every Day," which came out in 1944. But unfortunately, she has to be left out on this list due to the simple fact that she, as with many of the other nominees, can't quite measure up to some of the other nominees. She had a good back catalogue, but nothing that compared to the evocative genre hopping of Nina Simone. She had an early pioneering rock song, but it could be argued that it didn't quite have the seismic impact that a player link Link Wray did. She should get her place eventually, but there's still a queue to get through.

18
Link Wray


Link Wray





This is a similar case to many of the others, because Link Wray definitely deserves to get entry at some point. The guy almost single handedly popularized the power cord, the foundation upon which so many countless rock songs are built. That said, this class is just simply too strong to rightfully allow him a spot this year. Many of my picks are for artists that are long overdue, and while I desperately want to see him included with them, he doesn't have quite the string of classic records that are driving some of my other choices like Kate Bush or Judas Priest. He was an excellent crafter of singles, and "Rumble" is still one of the most important compositions in the history of popular music, but for now it has to wait.

19
The Zombies


Odessey and Oracle





Odyssey and Oracle is a landmark work of the psychedelic era. It's vibrant, enriching, and the performances of the musicians involved were excellent across the board. Begin Here, while not a masterpiece on that same level, was still a perfectly pleasant piece of mid 60s British rock. And that is where The Zombies' discography ends, because there's no way we're counting all that reunion trite they released. It was a good one two punch, and the band likely deserves recognition in the Hall at some point, but their short catalogue, combined with the fact that many other major psychedelic acts of the era share comparable influence and also predated them, means this shouldn't be their year just yet.

20
The Rolling Stones


It's Only Rock 'n' Roll





And with that my final 2017 Rock & Roll Hall of Fame class is Kate Bush, Judas Priest, The Meters, Radiohead, Rage Against the Machine, and Nina Simone. This was a much stronger nominated class than we've seen in recent years, and I think many more than those six listed above are deserving of entry. If the Rock Hall would suddenly pull a 2012 and randomly let a huge number of these groups in, I doubt I'd complain. I did my best to be objective but mine is one of many opinions on who has earned entry so let your picks be heard below. Whatever happens, let's hope for a great class, a great ceremony, and let's try and appreciate all the amazing talent on display.