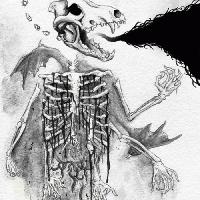 User
Reviews 1
Approval 100%
Soundoffs 2
News Articles 2
Band Edits + Tags 1
Album Edits 2
Album Ratings 1109
Objectivity 82%
Last Active 11-20-17 8:09 pm
Joined 05-31-12
Forum Posts
4
Review Comments 2,086
If You Could Be A Part Of Any Music Scene, Which Would You Pick?

If you could go back to the hayday of any music scene in any part of the world, which scene would you join?
1
Minor Threat


Out of Step





I would want to be in the 80's hardcore scene in DC

2
Bad Brains


Bad Brains



To hang out with Ian Mackye and Guy Picciotto, smoke weed with Dave Grohl, see
these legendary bands that I would kill to see now and be a part of Revolution
Summer would be an incredible state of adolescence that I would never regret.
3
Rites of Spring


Rites of Spring



I think DC had something really special in that so much pooped up from an area that
never had a music scene in the past all thanks to Dischord
4
State of Alert


No Policy

5
Fugazi


13 Songs





What scene would you want to see with your own eyes?