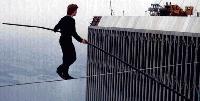 User
Reviews 36
Approval 90%
Soundoffs 210
Album Ratings 572
Objectivity 81%
Last Active 09-15-13 7:28 pm
Joined 04-28-12
Forum Posts
11
Review Comments 2,016
I Totally Regret Writing Lists...

There probably won't be another NightmareCinema16 list for a good 5 years. Reasons? Here, I'll show you.
1
Other users make better lists anyways, so who really needs my input? There. Don't bother me anymore
2
I'd Rather Write Reviews, and get raided there instead.
3
I Still Have A Lack of Experience in music reviewing and rating, which means I'm still biased.