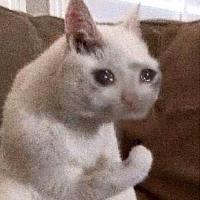 User
Reviews 40
Approval 88%
Soundoffs 16
News Articles 10
Band Edits + Tags 338
Album Edits 57
Album Ratings 717
Objectivity 98%
Last Active 12-19-16 8:46 am
Joined 02-07-12
Forum Posts
25
Review Comments 14,078
I Made A Short Black Metal Song

I was sick of my vocal covers sounding like they were coming out of a toaster so I started messing around with Audacity to edit my vocals. It is a lot of fun! I am really new at this, but I am really excited for it. Any editing tips for Audacity would be appreciated, I need all the help I can get.
1
Altar Of Plagues


Teethed Glory And Injury





Link to song: https://soundcloud.com/brandon-schauer-1/serpents-golden-crown

2
Rush


Roll The Bones





Instrumental is a snippet from a Creatio Ex Nihilo instrumental song. Vocals are by me. It is really short but I just started learning about Audacity and editing a few days ago, so I thought I'd make something up.