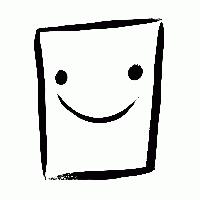 User

Reviews 3
Approval 100%

Soundoffs 146
News Articles 8
Band Edits + Tags 8
Album Edits 15

Album Ratings 551
Objectivity 61%

Last Active 07-16-22 6:04 am
Joined 05-04-11

Review Comments 6,368


suggestions for finding band members

sup friends. I'm getting pretty distraught over this so here I go lol. I'm looking for band members and this process seems impossible. At first it was cool, I put out a post on reddit and I was kinda surprised at just how many people got back to me but each person ended up having a red flag (not like an actual red flag but a clear "because of x, this probably won't work out like i'd hope"). Right now it's just me and my bff drummer but he's just not as committed to this as I'd want which sucks cuz the chemistry is obviously there from a personal perspective and he's good at helping me write. So yeah. I ideally wanted to be playing show ready by 2023 and to also have this next EP i'm working on in a closer to complete state but shit just isn't playing out. Any tips for a band newbie like me and more specifically any good sites you know of that are good for finding members? thanks for reading my vent at the very least lol
1
Alone I Stand


In Backgrounds



https://aloneistand.bandcamp.com/album/in-backgrounds
While you're here, check my band. If ya like and you're in NJ and wanna be part of the emo post hardcore math rock experience please hmu i'm so serious.