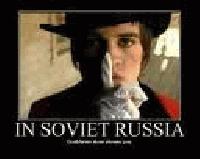 User
Reviews 4
Approval 72%
Soundoffs 6
Album Ratings 146
Objectivity 69%
Last Active 04-27-11 4:37 pm
Joined 04-27-11
Forum Posts
0
Review Comments 200
Brand New Ranked

Seems pretty obvious. Pretty useless list, also. I already know, so dont comment about how many other people have done this list, since i dont really care. Are your rankings similar or different?
1
Brand New


Deja Entendu





They really found their sound on this one, and it was just so different from Your Favorite Weapon. Such a good album. My favorite is Me vs. Madonna vs. Elvis.

2
Brand New


The Devil and God Are Raging Inside Me





Also very, very good but it didn't really hit me quite as hard as Deja Entendu did. They refined the sound a bit, and objectively this is their best album... Just not my favorite.

3
Brand New


Your Favorite Weapon





I like this one because it's so completely different from the rest of their albums. It's just so damn immature, catchy, fast and fun.

4
Brand New


Daisy





I could never really get into this one as much as their others. Don't get me wrong, it's a fantastic album, every album they've made us above average. It just never quite appealed to me as much as the other three.