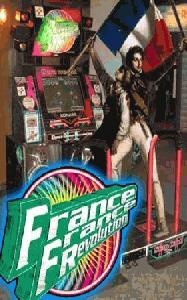 User
Reviews 11
Approval 100%
Soundoffs 106
News Articles 6
Band Edits + Tags 11
Album Edits 43
Album Ratings 0
Last Active 10-03-12 2:01 am
Joined 01-14-11
Forum Posts
4
Review Comments 1,835
Biking / Mandolin

Yes, that's right. So I recently started to take on biking as a hobby and I really enjoy it. I have been using a mountain bike mostly, but just yesterday I finally got a road bike and holy crap it's so much better. Next year, I plan on riding in the Pan-Mass Challenge. For you not-so New Englanders, it's a bike ride that goes from central Mass to the P-town (the very tip of Cape Cod) to raise money for cancer research. For those of you who are into biking, what are some of the things I should know? Terms, techniques, anything. Also, rec me some tracks with killer mandolin bits. I am finally making use of the mandolin I own.
1
Led Zeppelin


Led zeppelin iv





"Going to California" and "Battle of Evermore" are my first two projects with the mandolin. The former is going very well.

2
Mastodon


Remission





This album is always playing in my head when I go biking, for whatever reason.