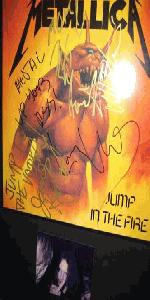 User
Album Ratings 189
Objectivity 50%
Last Active 10-14-10 2:20 pm
Joined 10-14-10
Forum Posts
0
Review Comments 338
Manly As F*ck Weekend Ahead

So this weekend is going to be awesome. Here are 3 manly albums to celebrate.
1
Down


NOLA





Tonight: I am going to be hanging with a few bros and drinking a shit ton of beer, and am either going to hit BDubs for the Blazin Challenge, or grill a 20 oz Porterhouse, I have decided yet. Then I'm probably going to play Metallica: Guitar Hero, and completley own Hetfields vocals.

2
Hank Williams Jr


Greatest Hits, Vol. 1





Tomorrow: So as manly as that is, tomorrow, after sleeping in till about noon and probably illegally downloading about 10 albums, I am going to hit a Chinese Buffet, and then tomorrow night, I'm going to a fucking Monster Truck rally.

3
Westside Connection


Bow Down





Sunday: And of course we come to the manliest day of the year, Super Bowl Sunday. I will be making chili, drinking at least a 12 pack, and gambling on sports. Then I'm going to take Monday morning off just because fuck going to work after the Super Bowl.