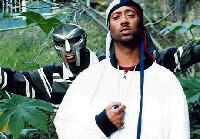 User
Soundoffs 6
Album Ratings 10
Last Active 12-11-10 12:55 am
Joined 07-19-10
Forum Posts
520
Review Comments 283
Untapped Potential

Rap albums that are pretty damn good, but fall far short of classics status because one or two mistakes, albeit mistakes that are vital.
1
AZ


Doe or Die





Any fans of Nas' '94 classic should know this guy; he was featured on "Life's a Bitch". In addition to being a great lyricist, AZ's a great rapper with a distinct voice and nimble flow. If you've read a few critics' reviews (or even summaries) of this album, the consensus sentiment is that Doe or Die had potential to be placed among the like's of Raekwon's OB4CL and Jay-Z's Reasonable Doubt. Problem was, AZ didn't have the budget anywhere near those of the latter two, and he sure as HELL didn't have his own RZA or an all-star cast featuring guys like Ski Beatz and DJ Premier. Best he got was two Pete Rock tracks, and two subpar Pete Rock tracks at that. This album even has classic songs. Namely, "Sugar Hill", "Mo Money, Mo Murda (Homicide)" and the title track are three fucking awesome tracks and what's even better is that they come in succession. This album is very much worth listening to, but it definitely features some dwarfed, inconsistent, and archaic production. If he had a better production budget, this album could very well be sitting amongst the likes of NYC 90s essentials like Illmatic, Ready to Die and Enter the 36 Chambers.

2
Andre Nickatina


Conversation With a Devil





In hip-hop most often the side of coke dealing portrayed is the riches and the notoriety. Less often than not rappers paint the darker, more destructive side of cocaine. That being said, Conversation With a Devil: Cocaine Raps Volume 3 is a much more balanced approach to the 'business', if you're willing to call it that. It's about as close to a lyrical pro-con as you're going to get. Plus, Dre Dog is a fucking pro at flowing, just check out "Fist Full of Dollars" where he flows effortlessly over racing bagpipes. The downfall of this album (which is one of my personal favorites as well as one that is most disappointing to me) is a handful of bad songs. Besides the uber-predictable "Show Gone Wrong" and "Summer in Florida" (which sounds more like an ICP track than anything) everything else is ACE, but those are really, really bad tracks and "Show Gone Wrong" is such an unfitting ending to a quasi-conceptual album.

3
2Pac


All Eyez On Me





This album suffers the same fat as Conversation With a Devil, but to a much larger extent. Tupac is unarguably one of the greatest and most influential rappers of all time, but this album was so label-influenced (fuck Suge Knight). Add on the fact that it's a fucking double disc and you know things are bound to get messed up. The first CD is nearly flawless, but the second is so boring. If you were to cut out the crap and compile only the good tracks, this would most likely be a five.